'Greenleaf' Star Merle Dandrige Talks Evangelical Background: 'The Ministry Is in My Blood'
The show "Greenleaf" is more than just an acting gig for star Merle Dandrige, who plays the headstrong Grace Greenleaf in Oprah Winfrey's church drama series.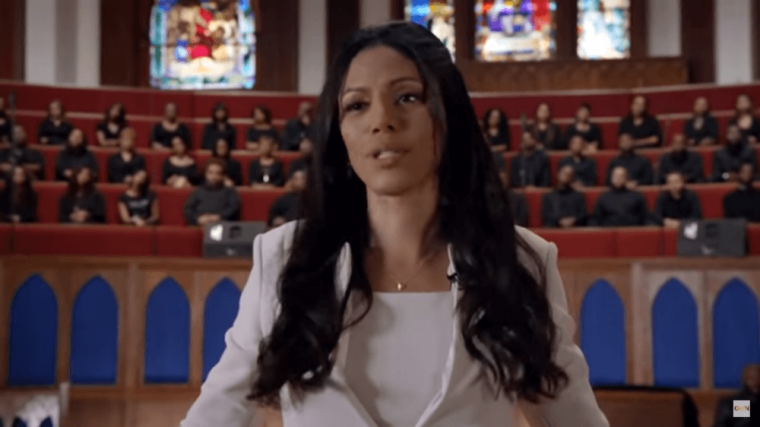 For Dandrige, it is a show that retraced her youth. The actress shared with The Huffington Post that the role felt very familiar since she grew up heavily involved in the church.
"I was in the ministry for some time," she said. "All my family is immersed in a black church in Memphis. So the ministry is in my blood. I think my family sees me playing a pastor on TV and thinks that's a way of saying I have the calling, too."
The show has reportedly drawn criticism for giving a bad rep to the church and its members, but Dandrige would like to believe otherwise. "'Greenleaf' never mocks religion," she insisted. "It reminds us that people in churches are human and no one is perfect."
In fact, Dandrige said she has received a lot of praise for the show. People appreciate the fact that "Greenleaf" is brave enough to tackle the moral issues inside the church. In that sense, she said the show served as a springboard for people to fix the skeletons of the church.
"People come up to me all the time and tell me that because of 'Greenleaf', they can talk about issues in the church that they couldn't talk about before. To me, that's a great thing," said Dandrige.
The show was recently criticized for letting one of its characters, Kevin Saterlee (Tye White), cave in to his homosexual desires this season. Kevin has been fighting his gay urges from the very beginning, but when his wife Charity (Deborah Joy Winans) discovered his secret, their marriage crumbled.
Kevin tried conversion therapy to fix his marriage, but unfortunately, it was not enough for Charity who subsequently filed for a divorce. No sooner had she done that, Kevin started a physical relationship with Calvary's legal counsel, Aaron (William H. Bryant Jr.).
Dawn Slusher wrote for News Busters that it's a "shame" the show took this turn instead of letting Kevin have success with conversion therapy.
"Had Kevin sought to change for God and himself, rather than for his wife or any other human, he may have found it easier to stay straight," she wrote. "But by directing his efforts to the success of his marriage and Charity's happiness, he was bound to fail the moment she abandoned him."