'GTA V' To Launch Premium Edition, Includes DLC Pack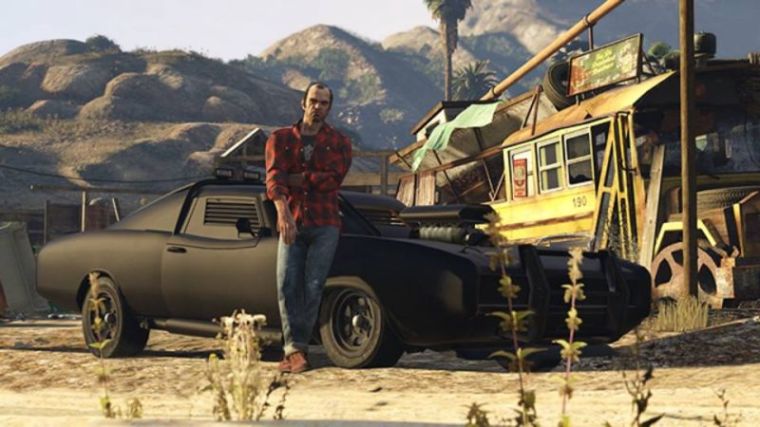 An all-in version of "Grand Theft Auto (GTA) V" is coming for PlayStation 4 and Xbox One this year.
A report from Kotaku UK has revealed that the "GTA V: Premium Edition" is set to be released in April. The game was originally to be released on March 23, but it was eventually pushed back by publisher Rockstar Games Inc.
The Premium Edition is basically the base game with additions of four years' worth of downloadable content (DLC) and the "Criminal Enterprise Starter Pack."
The "Criminal Enterprise Starter Pack" costs more than $10 million GTA dollars in virtual items, as per Kotaku UK. It was released as paid DLC last December and includes six properties, 11 vehicles, and five accessories.
The properties in the pack are named Maze Bank West Executive Office, Paleto Forest Gunrunning Bunker, Senora Desert Counterfeit Cash Factory, Great Chaparral Biker Clubhouse, 1561 San Vitas Street Apartment, and 1337 Exceptionalists Way 10 Car Garage.
Meanwhile, the vehicles included in the pack are a Dune FAV, a Maibatsu Frogger, an Enus Windsor, an Obey Omnis, a Coquette Classic, a Turismo R, a Pegassi Vortex, a Huntley S, a Western Zombie Chopper, and a Banshee.
A compact grenade launcher, a marksman rifle, a compact rifle, a stunt race, import or export outfits, and biker tattoos are also included in the pack.
But, aside from the content already released in previous DLCs, there is no new content for the release of the "GTA V: Premium Edition." Mostly, the game edition will help new players catch up with everything since the release of GTA Online, the online edition of the multiplayer action-adventure video game released on Oct. 1, 2013.
The price of the Premium Edition is yet to be announced.
The GTA has sold more than 90 million units in less than five years, according to a report by the Metro News UK. Currently, the game runs on PS3, Xbox 360, PS4, Xbox One, and Microsoft Windows.