Han Solo Movie to Stick With Its May 2018 Release Date?
Han Solo Movie to Stick With Its May 2018 Release Date?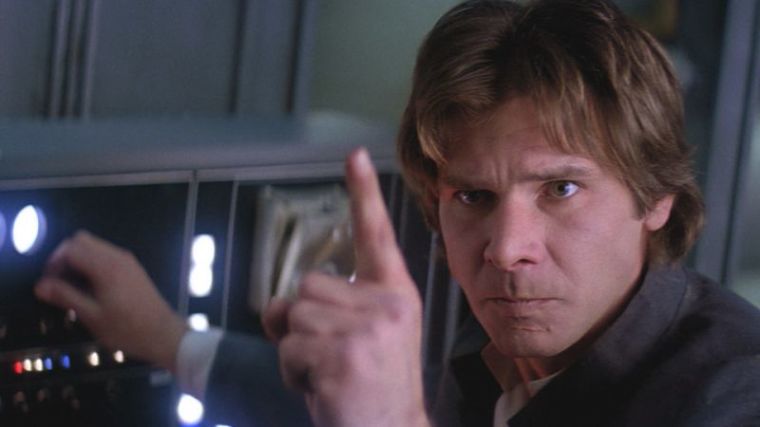 After going through a major shake-up with the departure of its previous directors, it looks like the upcoming Han Solo spinoff movie of the "Star Wars" film franchise is determined to keep its scheduled May 2018 release date.
Filmmakers Phil Lord and Chris Miller were reportedly fired from their directorial roles in the production of the upcoming Han Solo movie due to creative differences with the bigwigs of Lucasfilm. They were soon replaced by Oscar-winning director Ron Howard, who will be helming production until its estimated completion in September — around eight months prior to the scheduled theatrical debut of the movie.
Some fans have recently wondered whether the change in director will lead to a delay in the release of the upcoming Han Solo movie. However, if the store date of the initial wave of LEGO tie-in merchandise is any indication, then the spinoff film seems to be sticking with its 2018 summer launch date.
According to a report by Brick Fanatics, the tie-in LEGO sets for the upcoming Han Solo movie will hit retailers on April 20, 2018. Since it is the practice of most licensing partners to debut the first wave of their merchandise ahead of movie's premiere, this could indicate that Lucasfilm is still intent on not postponing the film's release any further.
The project's current status has been a growing concern for some fans of the franchise for the past few weeks since the change in the film's helmer was announced. However, reports suggest that a majority of the scenes filmed by Lord and Miller are "very usable" for Howard as he moves forward with production, and that Disney executives were satisfied with the reel previously presented to them by the filmmaking duo.
If this is the case, then Howard may not have to make massive changes in what has so far been accomplished in creating the film, and his role may only be limited to making certain that everything will run smoothly for the remainder of the movie's production. Moreover, the new director still has over 10 months to polish and fine-tune the film's quality before it comes out next year.
If all goes well, the untitled Han Solo film will arrive in theaters as planned on May 25, 2018.