Harry Styles 'Socrates' Tweet Gets Internet Abuzz About Ancient Greek Philosophy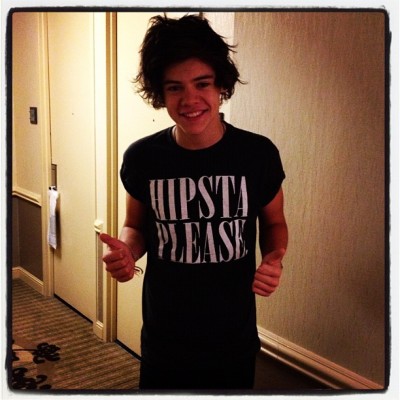 After being prompted to teach the younger generation about Ancient Greek philosophy, Harry Styles posted a Tweet Wednesday about Socrates.
The One Direction band member appears to have so much influence upon his fans, made evident by the number of Taylor Swift jokes posted on his Twitter account following his break up from the "Never Getting Back Together" singer, he has been prompted to teach them something of use.
Alain de Botton, 43, recently released a book titled "Religion for Atheists." The book centers on the idea of developing a list of virtues for atheists to live by. But his study of philosophy is not always a popular topic, especially amongst the younger generation.
To resolve the issued he suggested during an interview, which was printed early Wednesday morning that he would try to use stars like Harry Styles to get the word out about the Ancient Greeks.
"My plan is to shut the Arts Council and get people such as Harry Styles to go on television and recommend to everyone they read Proust and Hegel, which would achieve more in five minutes than the Arts Council achieves year in, year out," Botton told the Metro.
And it appears that his plan may have worked. Later the same day the phrase "Ancient Greek Philosophy" began making rounds on the Internet. The cause? Harry Styles himself.
The One Direction member, who has nearly 11 million followers, apparently got word of Botton's interview and afterwards posted a comment about philosophy on Twitter.
"Socrates, born in Athens in the 5th century BCE, marks a watershed in Ancient Greek philosophy," Styles wrote to the confusion of some.