HBO's 'Watchmen' Series Hires Female Director Nicole Kassell for Its Pilot Episode
A woman will be directing the pilot episode of HBO's adaptation of Alan Moore's "Watchmen." Nicole Kassell will helm the series' debut that will likely arrive on the cable network in 2019.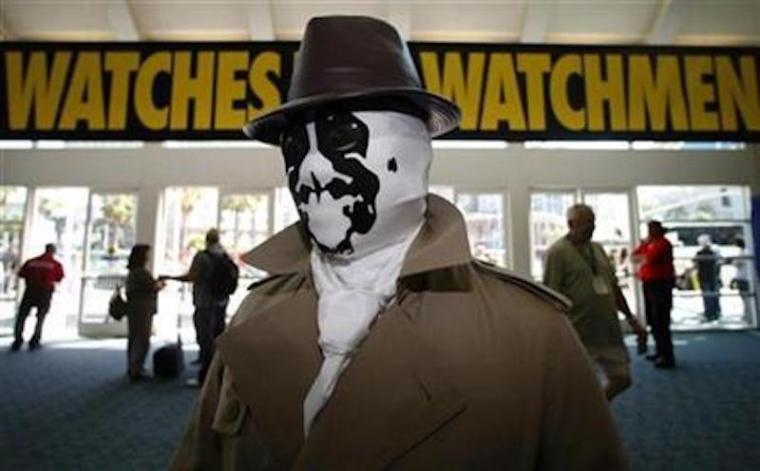 Kassell isn't new to working with HBO and the creator of the "Watchmen" series, Damon Lindelof. The director also helmed two episodes of Lindelof's "The Leftovers," which aired on the cable from 2014 to 2017.
The director also worked on HBO's one-season series "Vinyl" in 2016. Her other credits include "American Crime," "Better Call Saul," "The Americans" and "The Following." Kassell will also have executive producer credits on "Watchmen."
HBO confirmed in September that "Watchmen" has been picked up to pilot. The project comes 10 years after the release of the film adaptation of "Watchmen" with "Justice League" director Zack Snyder. The latter, however, will not be involved in the TV show.
Lindelof and his team of writers immediately got down to work on the pilot's script after getting a go signal from the network bosses. HBO President Casey Bloys revealed reading the script and described it as "amazing" during a press tour.
"Watchmen," which was originally published as a graphic novel in the 1980s, charts the lives of superheroes at the height of the Cold War. The story presents the dark side of these super beings; that despite their will to do well and help mankind, superheroes are also flawed with personal demons just like humans.
Lindelof said that "Watchmen" isn't anything like the typical superhero productions that viewers have been seeing from movies and televisions. Some of these characters have damaging secrets and the show will explore the tensions, conflicts and power struggle among them.
Production for "Watchmen" is expected to start sometime this year. Casting announcements will soon follow since there's already a director on board.
"Watchmen" comes from Lindelof's production outfit White Rabbit in collaboration with Warner Bros. Television and HBO.