Holly Madison New Show? Former Girls Next Door Star Could Feature in New Las Vegas Show (VIDEO)
Holly Madison is in talks for a new show in Las Vegas. The former Girls Next Door star is reportedly close to signing a deal to star in her very own show.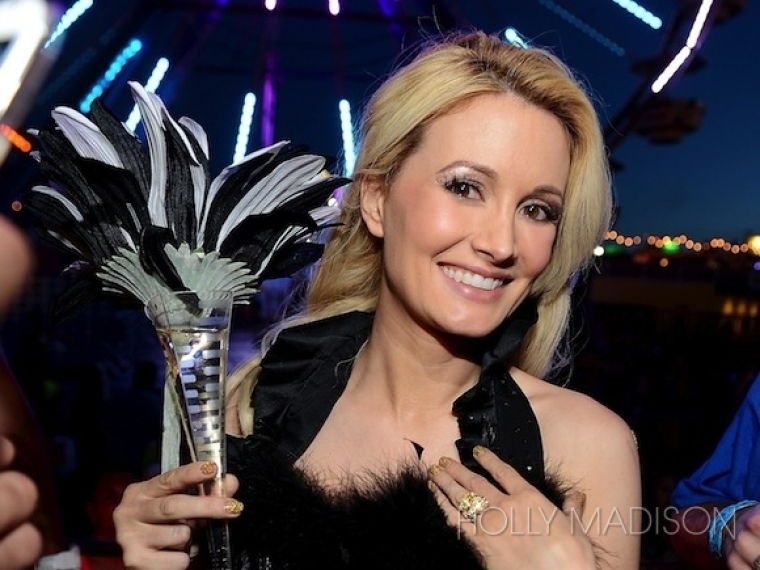 According to reports, Madison will not only star in the show, but will also have a big say in the writing of the material for the show.
Sources close to the situation have said that Madison is thrilled at the prospect and hopes the final details can be ironed out so the show gets the go-ahead.
"She is so excited It would be a live stage show she'd write and star in herself. She's still in talks with producers about details, but the show is definitely in the works Holly is thrilled!" an insider source has said to Us Weekly.
Despite the reports that a deal is close to being signed, it is still unclear which hotel would be hosting the show in Las Vegas. In addition, no details have yet been revealed about when the show would likely be shown and for how long the run would be for.
Meanwhile, Madison also has some other exciting things going on, and she is currently planning her wedding to fiancé Pasquale Rotella. However, to complicate matters he is currently facing 13 years in prison for allegedly using Los Angeles Memorial Coliseum funds to bride a handful of city officials. His trial is pending.
On that matter, a source has told Radar Online, "Holly is practically living in the club. She's acting normal and happy and like everything's great, but it's obvious there's something wrong. She can't hide that something's off."
Rotella is scheduled for his next appearance in court on Sept. 19.
Here is a previous interview with Holly Madison: