Houston Texans vs Jacksonville Jaguars Live Stream Free: Watch NFL 2013 Football Online (Start Time, CBS TV Schedule)
The Houston Texans will host the Jacksonville Jaguars on Sunday, hoping to take advantage of a team struggling even more than themselves. These two teams have only won three games between them all season long; the good news – today one of them will win again! The game will start at 1 p.m. ET and can be watched online through free live stream (details below).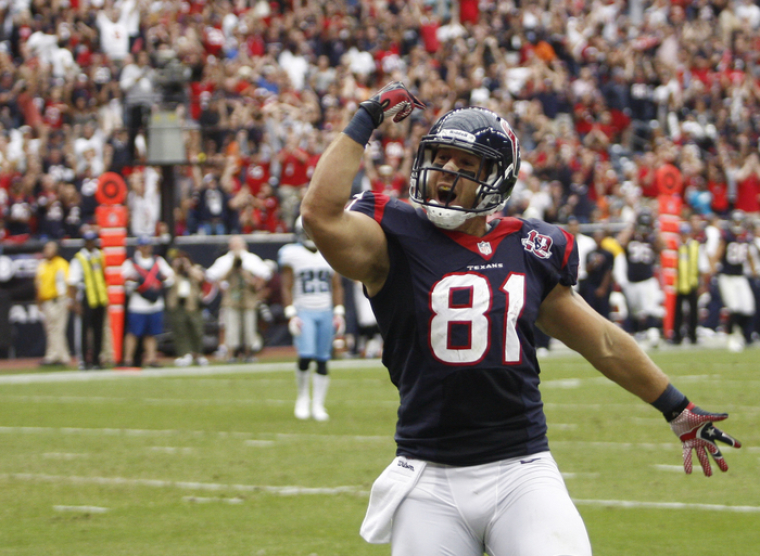 This all AFC South match up will go a long way in determining who will end up as the basement team in the division this season. Things seem to be getting worse each week for the Texans; following their 2-0 start to the season they have lost eight straight games.
However, a closer look at their results reveals that rarely have the Texans been completely taken apart, and most losses have painfully come by just a few points.
In Week 11 against the Oakland Raiders they lost by 5 points, in Weeks 9 and 10 they lost to the Indianapolis Colts and Arizona Cardinals by just 3 points each time, In Week 7 they lost to the Kansas City Chiefs by a single point.
They have come so close to winning so many times but keep falling just short, and with each new defeat things become more painful.
This week the Texans fans will be thinking they surely must win and snap their 8 game losing streak. They are playing a Jaguars team, who have been so toothless in many of their games this season, that if the Texans lose again today most will give up on them winning another game for the rest of this season.
Meanwhile, the Jaguars have been improving; for the first half of the season they looked like they wouldn't even get close to a victory. However, in Week 10 they managed to put on a good performance and gained a 29-27 win over the Tennessee Titans.
However, last week things returned to normal as they were taken down by the Arizona Cardinals 14-27. However, even that loss didn't see them get completely blown away as they had done earlier on in the season. If the Texans are not on top of their game today there is a chance that this Jaguars team could cause an upset and claim a shock win.
The Texans against the Jaguars will start at 1 p.m. ET and can be watched on TV on the CBS network or online through free live stream by clicking here.
Jacksonville Jaguars vs Houston Texans WEEK 12 NFL PREVIEW, 11/27/13