How Can Fathers Maintain Work and Family Life Balance? Here Are Some Tips
Fathers have a responsibility to provide for their family, but they also have a significant role to play in their children's upbringing. They need to teach their kids what's right from wrong, and how they should become responsible and caring members of society.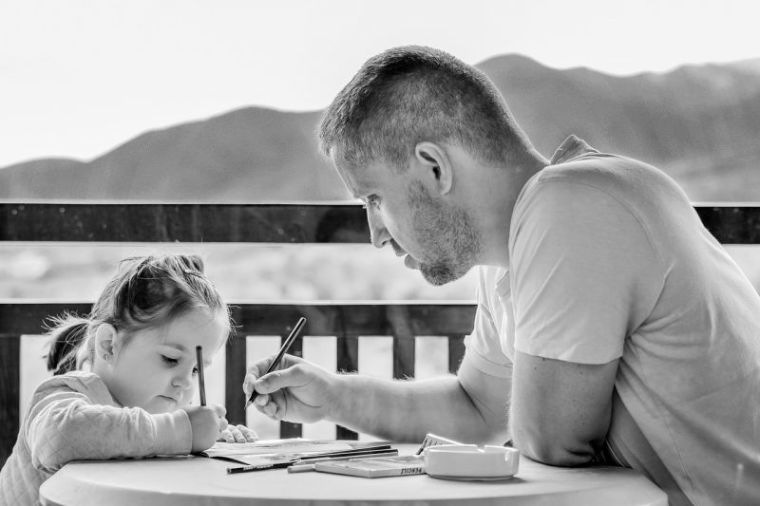 Unfortunately, the work grind can sometimes be so gruelling that even the best fathers find they don't have much time to spend with their families anymore. Fortunately, executive wellbeing coach Christopher Harvey said engaging properly with the family does not mean they have to compromise their working hours.
Harvey shared with the Daily Mail that it's important for fathers to have a fixed time each day with their kids, even if it's just a Skype conversation. All it takes is five to 10 minutes of work time to bond with kids and check all's well at home.
"Your children get to speak to you, your employer gets more quality work and there are huge knock-on effects for your own wellbeing. So everybody wins," said Harvey.
Another suggestion Harvey made is to utilize a family chat group. A family Whatsapp or Viber group is a good idea where family members can share jokes and photos, keep each other updated, and have small talk.
However, when it comes to family events, Harvey said there's no excuse for fathers not to be present. Things like sports days and school plays are important memories in a kid's life that parents must share with them.
If juggling work and family life gets too difficult, Harvey said fathers should make a timetable and stick to it. During work hours, fathers can devote all their time to their work. But once the time's up, they have to remain committed to their promise and spend some time with their kids.
"This avoids potential frustration and anxiety," he said. "Another tip: during your short time with the children each evening, try to find things you can genuinely praise them for. This does wonders for a child's wellbeing."
Next, Harvey stressed that fathers should not shower their children with extravagant gifts. These will never substitute the time they should have been spending with their kids, and in doing so, kids may feel like they are being "bought."
"Always value time with them over consumer goods. Your child's birthday is only once a year, so make sure you celebrate it with him or her and share an experience that creates memories," said Harvey.
Meanwhile, evangelist Billy Graham also has some advice for dads. He wrote on his website that fathers can find the strength and patience to be loving to their kids from God, the heavenly Father. "Only Christ can meet the deepest needs of our world and our hearts. Christ alone can bring lasting peace," he said.
Also, Graham reminded people that time is precious so fathers should "make the most of whatever time you have today." He then shared the Bible verse James 4:14, which reads: "Yet you do not know what tomorrow will bring. What is your life? For you are a mist that appears for a little time and then vanishes."