Jessica Alba New Haircut Debuts: 'Killer' Look Makes Waves (PHOTO)
Jessica Alba New Haircut Debuts: 'Killer' Look Makes Waves (PHOTO)
Jessica Alba recently debuted a new hairdo both on social media and at the Hollywood Stands Up To Cancer event this week.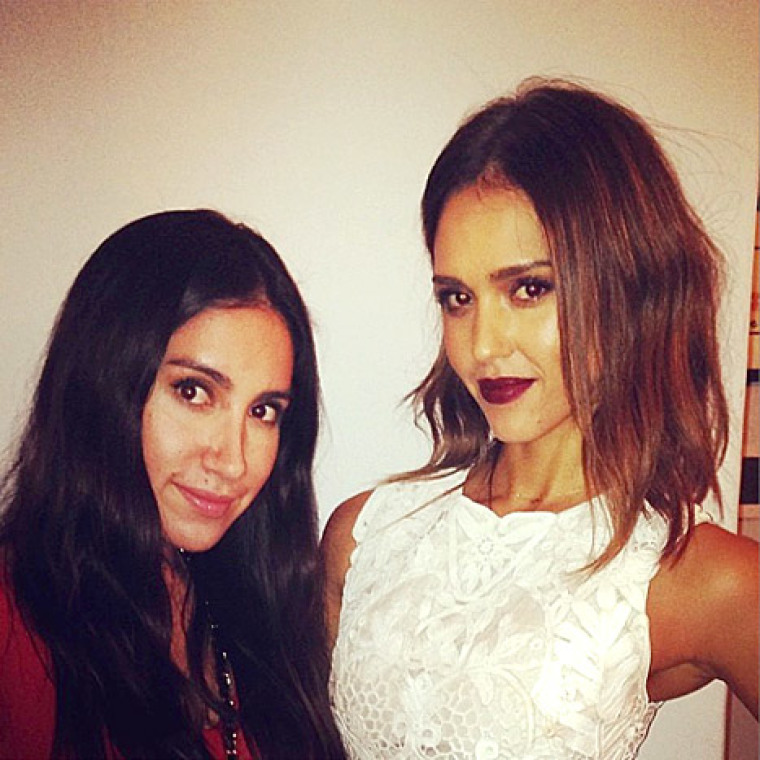 The 32-year-old actress is a frequent Twitter and Facebook user who often clues fans in about her fashion and makeup choices. On Tuesday, the "Into the Blue" star opted for a layered and edgy haircut ahead of the Stand Up To Cancer event in Los Angeles.
"Thnk u @jenakinhair 4 my killer new #haircut I [love] it," Alba posted to Instagram along with a photo featuring the actress alongside her hairstylist.
Well known for having longer dark tresses, Alba's new shoulder-length cut features longer layers toward the front in addition to choppy layers around the head.
"Heading 2 #standup2cancer event- thx 4 everything my sweet @jenatkinhair #hair @laurenanderson #makeup #emilyandmerrii #fashions," the actress added to Instagram along with a photo with her beauty team.
When she is not dazzling fans on the red carpet, Alba is working at The Honest Company, which she founded two years ago. The company supplies natural, non-toxic and eco-friendly products including those for babies and for the home. Alba, who shares two daughters with husband Cash Warren, explained the foundation of Honest.com in a blog post to iVillage in 2012.
"As a lot of new parents do, when I was pregnant with my first daughter Honor, I spent a ton of time looking for the best baby gear," the actress wrote. "Personally, I wanted to find natural and non-toxic products, but it was confusing to filter through the clutter of what was truly eco-friendly, what the different green claims meant, if it applied to the packaging or the ingredients inside."
While the company took three years to get up and running, Alba referred to it as "a labor of love" and a place to find everything she needs.
Of late, Alba has appeared in films "A.C.O.D." and "Machete Kills." Later this year, the starlet will appear in the sequel of "Sin City" as well as the movie "How To Make Love Like an Englishman," among others.