Justin Timberlake's MySpace Comeback Destined for Failure? (VIDEO)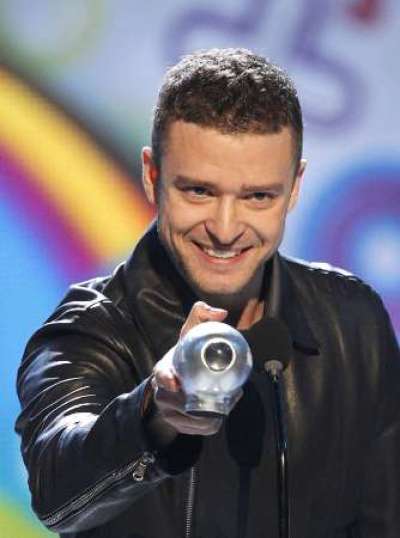 Justin Timberlake, who claims a stake in the company, has attempted to breathe new life into the forgotten social media website MySpace in a new video.
Once more popular than Facebook, the fallen site is staging another attempt to gain users with added features such as invitation requests and elements that are similar to Pinterest, Facebook, and Twitter.
In a new MySpace promotional video, a song by the group JJAMZ features the lyrics, "Who am I to say I want you back, when you were never mine to give away, if you break my heart a second time, I might never be the same."
The video displayed MySpace's new look and explained that the site started "totally from scratch," promising users that the site will be nothing like the old MySpace. Although the new MySpace looks promising, it has not launched and is "not ready quite yet."
On Twitter, many users are skeptical that MySpace's new features will boost usage.
"I just heard on the radio that MySpace is making a comeback," wrote Caroline. "Wait what?? No."
Other users have praised the changes on MySpace so far, including Sinclair who wrote, "Didn't think I'd ever say this, but the new Myspace looks awesome."
Last year, Timberlake and other investors bought MySpace from News Corp for $35 million, mostly in stock. Years earlier, in 2005, News Corp had purchased the site for a much steeper $580 million.
MySpace is not the only social networking site Timberlake has been associated with in recent years. The 31-year-old former N'Sync member portrayed Napster co-founder Sean Parker in 2010's movie "The Social Network" about Facebook.
According to a report by the research firm comScore last month, MySpace ranks the 43rd most-visited Web property in the U.S., trailing Google, Facebook, Twitter, and several other start-ups and social media sites.
Meanwhile, the "Cry Me A River" singer is engaged to actress Jessica Biel, 29. The couple had been on-and-off for four-and-a-half years before Timberlake proposed in December while on vacation in Jackson, Wyoming.
Also, Timberlake is busy negotiating to star in director Peter Sollett's "The Last Drop," according to Entertainment Weekly.
The romantic film follows a food critic that struggles between his love of alcohol and his love for a woman.
Justin Timberlake's MySpace Comeback Destined for Failure?