Katie Holmes and Jamie Foxx Spotted Together at Clive Davis' Pre-Grammys Party
Katie Holmes and Jamie Foxx Spotted Together at Clive Davis' Pre-Grammys Party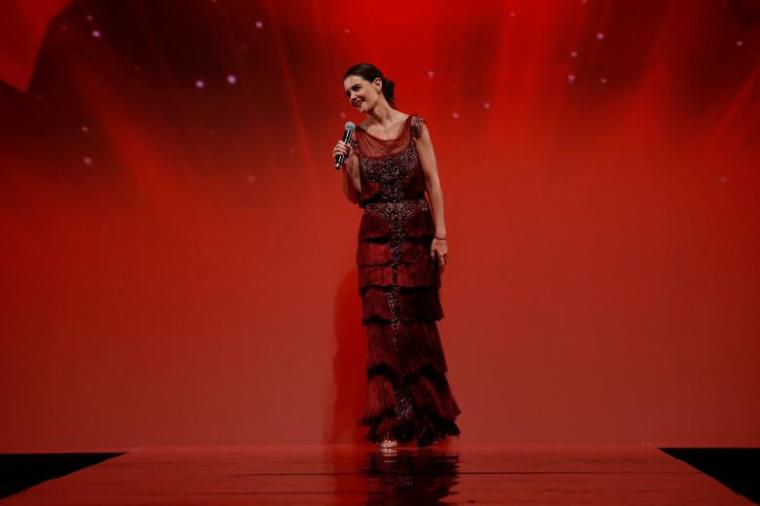 All eyes were on Katie Holmes and Jamie Foxx when they recently attended a party together.
The "Dawson's Creek" alum and Foxx have been trying to keep their rumored relationship for years. However, they surely looked every bit the happy couple when they attended Clive Davis' star-studded pre-Grammys party on Saturday.
The duo sat next to each other during the bash, but they received a little more attention than they were expecting. "This event just happened to be one they were both attending," an insider revealed to PEOPLE. "Clive put them at the same table with Diddy and French Montana, this wasn't a big public debut for them."
Although Foxx and Holmes were seated at the same table, the actress tried to avoid drawing attention to herself. She left the room and moved to a different seat, just moments before Davis acknowledged Foxx's presence while speaking onstage.
Davis called out Holmes' move and said, "This lady left the room right when I was going to introduce her, she was sitting at that table right with Jamie Foxx and everyone else."
Photos from the bash show Holmes looking smitten as Foxx whispered in her ear. The "Django Unchained" star even put his arm around the back of her chair at one point in the evening. She whispered back to him, cupping her hand over her mouth to keep others from seeing what she's saying.
Rumors about Holmes and Foxx's relationship resurfaced when they were photographed packing on the PDA while in Malibu in September last year. The mother of one was also seen at her man's 50th birthday party in December. She even attended Foxx's Prive Revaux eyewear flagship store launch earlier that month.