Kendrick Taylor, Navy Vet, Chases Down Purse Snatcher and Tackles Him (VIDEO)
'What if That Was My Grandmother?' Says Hero
Kendrick Taylor, Navy Vet, Chases Down Purse Snatcher and Tackles Him (VIDEO)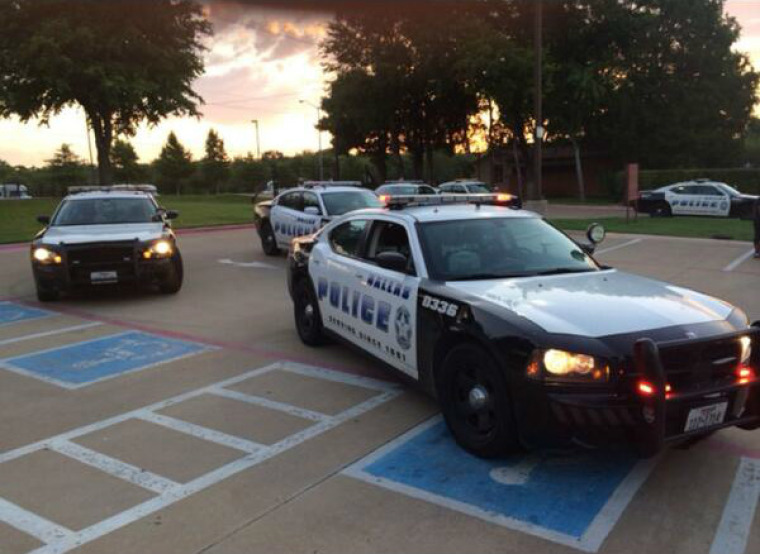 Kendrick Taylor, a Navy veteran chased down a purse snatcher when the man tried to mug a 76-year-old woman in Orange County, Florida. Taylor is being lauded as a hero for catching the would-be thief.
Kendrick Taylor was on his way to the gym when he spotted elderly Rosemary Carlton being assaulted by an unknown assailant in a Winn-Dixie parking lot. She began screaming as the man tried to take her purse, so Taylor ran to intervene.
"She was screaming for help, that's when I went over to help her," he told WESH news. "When I looked down, I didn't know if he had a knife or a gun, but I just saw the lady. She was so old, and when he threw her down, she was so fragile, and I knew she needed help."
Parking lot surveillance cameras showed Taylor coming to Carlton's rescue. Two other people also tried to help the woman with the mugger, but then the man ran away.
Taylor didn't let that happen though. The Navy veteran tackled him to the ground, then he and 10 other people held him still while the police were called.
"When I finally got my hands on him, I just apprehended him, and I told some local people to call the police, and they got here and I kept him down," he explained.
Police arrested John Zachary DesJardin, 23, who was on probation at the time. He has been charged with attempted robbery and battery on a person over 65, CNN reported.