Kris Jenner Gives Update on Daughter Kylie Jenner After Giving Birth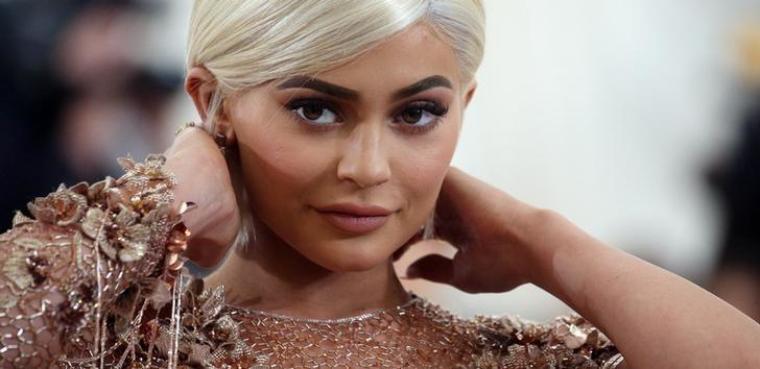 Kris Jenner can't stop gushing over her new grandchild from daughter Kylie Jenner.
On Feb. 6, Kylie finally announced that her newborn daughter's name is Stormi Webster. Since the make-up mogul has yet to step out into the limelight again, her mother Kris recently offered an update on what Kylie has been up to after giving birth.
"Kylie did [pregnancy] her way," she told E! News. "Which I thought was really beautiful. She just wanted to take the time for her baby and herself. She's doing great."
The famed momager's statement seems to echo Kim Kardashian West's message to her younger sister just a few days ago. Kim, who also welcomed a new daughter via surrogate last month, said she is "incredibly proud" of Kylie and claimed she "will pass down all of those amazing qualities" she has to her baby.
Meanwhile, Kylie is making sure that everything for her baby is 100 percent organic and natural. The new mom reportedly stocked Stormi's room with thousands of dollars worth of sustainable, eco-friendly and chemical-free items.
Products made of anything wooden was from sustainable suppliers as well. Included in the baby's new digs are a $400 organic premium crib mattress and a $3,500 hand-finished changing table from WeHo's Petit Tresor.
Sources also pointed out that Kylie, alon with her beau Travis Scott, purchased several handmade, wooden teether bears that are coated in a non-toxic bee's wax and flaxseed oil. The said items were believed to have been sourced from the forests of South Chile.
So far, Kylie still has not revealed any photo of her baby on social media.
"Keeping Up With the Kardashians" season 14 airs every Sunday night at 9 p.m. EST on E! Network.