LA Dodgers vs Houston Astros Live Stream (Fox TV Schedule): Watch Game 5 MLB World Series 2017 Online
The LA Dodgers and the Houston Astros will face the final of three games scheduled to take place at Minute Maid Park in Houston, Texas on Sunday night in Game 5 of this intriguing 2017 World Series.
The game has a scheduled start time of 8.20 p.m. ET and can be watched on TV on the Fox network, or online through live stream (details below).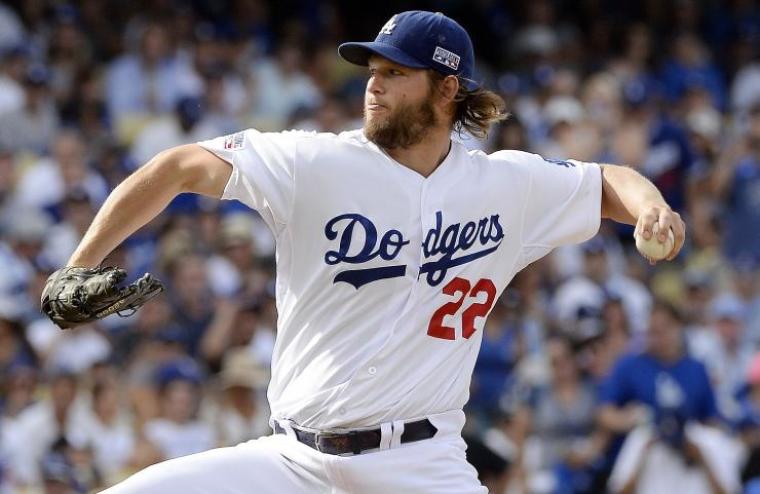 Game 4 was a nerve-jangling throughout, and it took all the way through to the 9th inning for the Dodgers to get the better of the Astros pitchers and get ahead.
Five runs for Los Angeles at the top of the 9th inning saw them home to a 6-2 victory, which tied up the series at 2-2.
That means the World Series will be decided in effect by a best of three from here on out, which in turn makes tonight's result pivotal to who might win.
Whoever can claim the spoils tonight will have a guaranteed two more bites at the cherry to win the title when things return to Los Angeles.
The Dodgers may be under more pressure to ensure they claim the win at home tonight to get their noses in front. If they lose here and go 2-3 down, they would need to win two straight road games at Dodger Stadium to steal the title away from Los Angeles, and as the Dodgers have been so strong at home through the regular season and postseason that would be a big ask.
The Dodgers will be sending out Clayton Kershaw to the mound tonight to try and get them to within one more win of the World Series. Kershaw was immense in Game 1 throwing seven innings of one run ball and 11 strikeouts to help his team to a 3-1 victory.
Kershaw will have to be at his best tonight though as Houston went 55-34 at home this season. However, if he does throw to his full potential then the Astros could be in trouble!
Houston will be sending out Dallas Keuchel to the mound to counter the threat from Kershaw. Keuchel has made Minute Maid Park into a fortress this season, and he doesn't let much get away from him here. At Minute Maid Park he has posted a 2.26 ERA this year, compared to a 3.53 ERA on the road.
Tonight's big Game 5 of this MLB Playoffs 2017 World Series between the LA Dodgers and the Houston Astros has a scheduled start time of 8.20 p.m. ET, and can be watched on TV on the Fox network, or online through live stream on Fox Sports.