Lana Del Rey GQ Shoot: Singer Reveals Sordid Past (VIDEO)
Lana Del Rey is all grown up and ready to hit the big leagues after overcoming a sordid past at a very young age.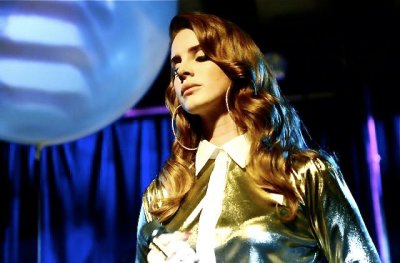 Many young stars make it into the business first, get mixed up in the wrong sort of scenes, and then somehow find themselves in rehab recovering from alcohol or drug related problems. But Indie pop singer Lana Del Rey has a different story to tell.
Despite being born wealthy, Del Rey faced troubles long before she made it into the music business. At the age of 14 she was sent off to Kent School, a boarding school in Connecticut, to deal with alcohol dependency issues. Del Rey's history has gone on to make a strong impact in her music and is possibly the cause for her growing fame.
"I was a big drinker at the time. I would drink every day. I would drink alone. I thought the whole concept was so f------ cool," Del Rey told GQ of her childhood alcohol issues during a September interview. "A great deal of what I wrote on Born To Die is about these wilderness years. When I write about the thing that I've lost I feel like I'm writing about alcohol because that was the first love of my life."
Del Rey explained in the U.K. issue, due out in October, that those young years were some of the worst in her life.
"My parents were worried, I was worried. I knew it was a problem when I liked it more than I liked doing anything else," Del Rey recalled. "Like, at first it's fine and you think you have a dark side – it's exciting – and then you realize the dark side wins every time if you decide to indulge in it."
"It's also a completely different way of living when you know that ... a different species of person," the singer added. "It was the worst thing that ever happened to me."
Although some saw her as an unfamiliar face a year ago, her name began to draw attention, and Del Rey has now been named Woman of the Year by GQ.
Lana Del Rey - Speech for GQ's Woman Of The Year Award