Lana Del Rey Shares Update Following Failed Kidnapping Plot Against Her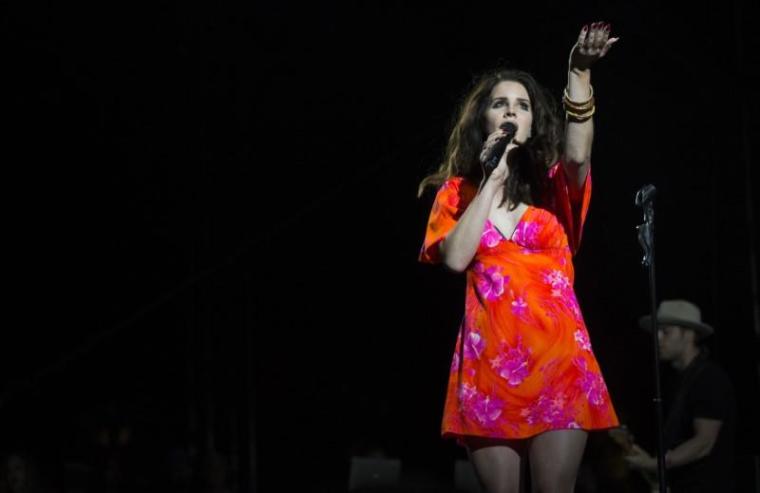 The show goes on for Lana Del Rey.
On Monday, the "Summertime Sadness" singer took to Twitter to give her fans an update after being targeted by a man who allegedly plotted to kidnap her. She also thank her fans for their messages of support and said she is doing better after the incident.
"Hey kiddos. I'm doing fine thanks for the messages," Del Rey wrote. "And tomorrow we'll be in Hotlanta can't wait to see everyone. Yachty that means u."
Orlando police arrested a man outside of Del Rey's concert Saturday night on charges that intended to kidnap the musician. Reports note that a 43-year-old man named Michael Hunt from Riverview, Florida was just a block from Orlando's Amway Center – the venue of Del Rey's concert – for stalking and attempting to kidnap the singer. The charges were made because of Hunt's threatening social media posts and videos involving Del Rey.
When he was arrested, cops discovered that Hunt was in possession of tickets to Del Rey's concert and a knife. Hunt is still at the Orange County Jail on no bond. "At no time was [Hunt] able to make contact with Del Rey," police said in a statement.
The Orlando Sentinel notes Hunt often used Facebook to talk about his obsession with the crooner. He also uploaded a 17-minute clip of him touching on various conspiracy theories and his plan to confront De Rey. "I'm going to probably finish out her tour with her, obviously, and dance and talk and figure out what we're going to do," he said in the clip.
This is not Del Rey's first encounter with a stalker. Back in 2016, a 19-year-old man named Zachary Self broke into Del Rey's home and was sentenced to nearly three months behind bars. He also frequently stalked Del Rey on social media.