Lena Dunham's Ex Jack Antonoff Continue to Spark Dating Rumors With Lorde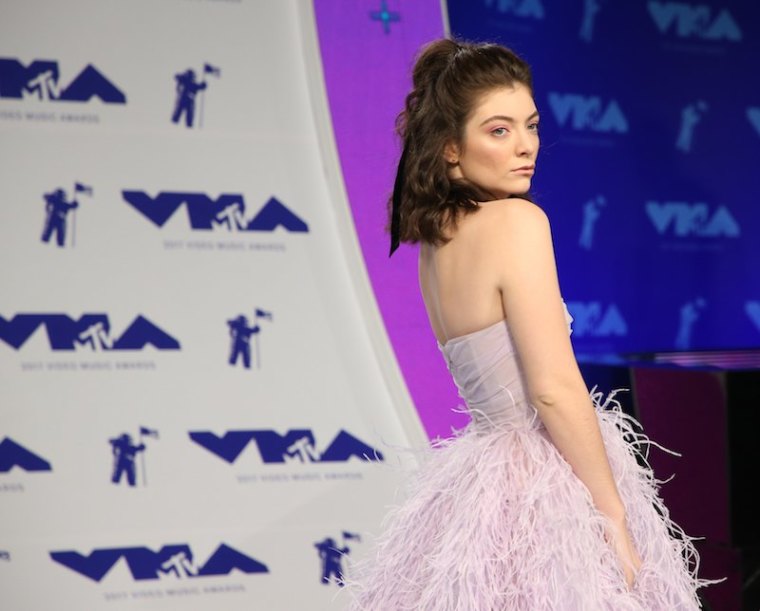 Fans continue to doubt Jack Antonoff and Lorde's friendship.
Antonoff and Lorde have been fueling dating rumors since the former's split with Lena Dunham. The duo attended this year's Grammys separately but their seating arrangement at the event raised some eyebrows.
While Lorde has already dispelled such reports, that did not stop fans from keeping their eyes on the pair. Ahead of the big awards night, they were also spotted seated side by side at Clive Davis and the Recording Academy's 2018 Pre-Grammy Gala.
Last week, Lorde also performed at Antonoff's Ally Coalition charity. Antonoff appeared as a guest on "Late Night with Seth Meyers" Wednesday and during the interview, he talked about his close friend Lorde. He mentioned that he was the one who introduced her to American cereal.
"We've introduced each other to a lot of things because it's [a] vastly different culture — New Zealand to the United States," said Antonoff.
Antonoff famously dated Dunham for five years until their split earlier this month. Even though they have known each other for a long time, the pair never married. "I am not against marriage in any way, but I do like the fact that Jack and I have placed zero pressure on ourselves about it," Dunham explained in a past interview.
She added, "We are as close as you can get to a pair of 100-year-old people. Every night we go home, walk our dogs, put them into their crates, take melatonin, watch 20 minutes of TV, then we go to sleep. It is the schedule of ancient, ancient people."
Us Weekly reports Antonoff is currently dating model Carlotta Kohl. The two were photographed having a romantic dinner date on Jan. 24 at Gemma in New York City. Kohl was even seen laughing in one of the photos as the Bleachers member read off the menu.