MacBook Rose Gold Color, First Look and Impression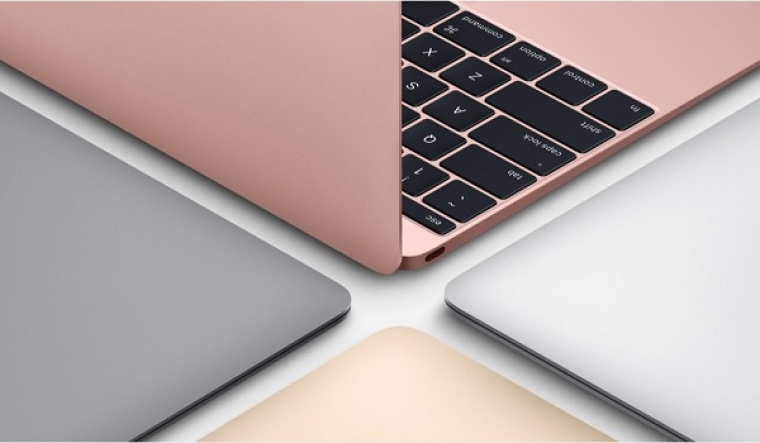 The new MacBook is here, and it's available for the first time in rose gold. The new color variant is the fourth option Apple's customers can choose from along with gold, silver, and space grey.
The new color is the most obvious element that differentiates the new 2016 MacBook from last year's model. Rose gold, a cross-over color from Apple's iPhones and iPads, provides customers a bit of personalization.
Other than the additional color, the 12-inch MacBook also sports a new chip under the hood. The latest Apple laptop is run by Intel's sixth-generation of Core chips called Skylake, which boosts the MacBook's performance. Tests showed the new processor is faster by 15 to 20 percent, according to Apple Insider.
Furthermore, there's also a new Intel HD Graphics 515 that Apple claims delivers up to 25 percent faster graphics performance. The device also boasts faster flash memory as well as a battery which the company claims can last up to 10 hours of wireless browsing and up to 11 hours of iTunes movie playback. The device's RAM now also starts at 8 GB on all versions.
Aside from these though, the MacBook 2016 maintains pretty much the same specs as last year's model. It still sports the same slim, light, and premium aluminum unibody, Retina display, Force Touch trackpad, shallow keyboard, 480p FaceTime camera, and a single USB-C port. Reviews mostly criticize Apple for lack of improvements in the latter two.
So a handful of minor upgrades, though hindering the MacBook from becoming the best laptop on the market, helps make it "more of a mainstream machine," according to CNET. It's not a must-have for everyone and Apple Insider believes the upgrades will "unlikely change the mind of anyone who formulated an opinion on last year's model." The publication adds that this recent minor update for the 2016 MacBook makes Apple appear to be "less leading and more following these days." Whatever the case, some consumers are pretty content to have the rose gold MacBook. Apple's 12-inch MacBook starts at $1,599.