Malawi Vampire Scare Updates: President Peter Mutharika Orders Crackdown on Vampirism, Witchcraft Practitioners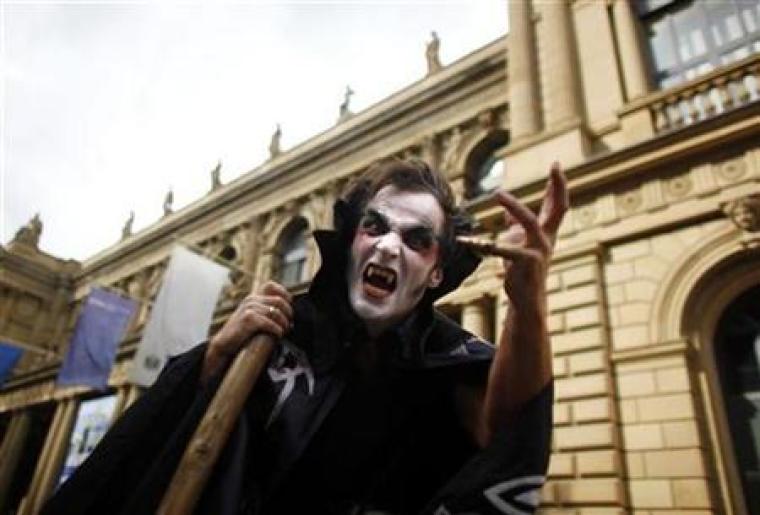 Malawi President Peter Mutharika has warned suspected vampires to stop sowing fear among the people and ordered village chiefs to subdue witchcraft practice in his country.
Mutharika's statement was made in line with a vampire scare in two districts in Malawi that left some suspected people accused of vampirism dead due to a mob.
"If people are using witchcraft to suck people's blood, I will deal with them and I ask them to stop doing that with immediate effect," Mutharika said as he spoke in front of leaders in Mulanje, a Malawi district with the highest reported incidents of vampirism.
While some sources claim that the number of killed suspected vampires is five, others claim it is six. Despite the slight difference in reported figures, one thing is certain: The vampire scare is gripping the African country, with Mutharika even declaring a 5 p.m. curfew as rumors about witchcraft and vampirism continue to spread.
Reports about vampirism in Malawi started in September. While it is suspected that vampirism started from Malawi's neighboring country of Mozambique, it remains unclear what causes it. Because of the reported cases and lynching of suspected vampires, the United Nations Department of Safety and Security (UNDSS) has even decided to temporarily halt its activities in Malawi's southern districts of Phalombe and Mulanje.
"UNDSS is continuing to monitor the situation closely to ensure all affected U.N. staff are back in the field as soon as possible," Acting U.N. Resident Coordinator Florence Rolle said in an interview last week.
This is not the first time for rumors about vampires to fuel a lynch in Malawi, though. Back in 2002, rumors about vampires also sowed fear among the residents, prompting others to take matters into their own hands by killing the suspected vampires. In the district of Thyolo, three Roman Catholic priests who were strangers to the place were even beaten and arrested overnight until one villager identified one as a prelate.