'Mary and The Witch's Flower' Blu-ray/DVD Release Date, News: Home Video to Include English Subtitles; Movie Hits U.S. Theaters in January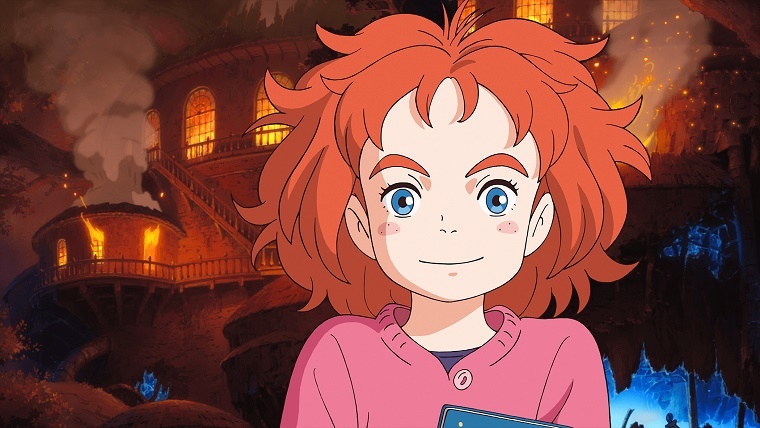 The 2017 Japanese fantasy anime movie, "Mary to Majo no Hana (Mary and the Witch's Flower)," is hitting U.S. theaters in January ahead of a Blu-ray and DVD release in March.
The movie, which is based on the children's book, "The Little Broomstick," by the British novelist Mary Stewart, opened earlier this year on July 8, with Japanese production and distribution company, Toho, bringing it to 458 screens all across Japan. It reportedly opened at the #2 spot in the Japanese box office, earning 428 million yen on its first two days.
The anime adaptation was directed by Academy Award-nominated director, Hiromasa Yonebayashi under the production of Studio Ponoc, making it Japanese animation studio's first ever feature film. It tells the story of a young girl named Mary, who one day finds a magical flower that can grant her the power to become a witch for one night.
It is through this power that she is able to use a broomstick to transport herself to a strange new place, wherein she meets all sorts of friendly and foreboding characters. She soon finds herself with the mission to save a boy who is about to be used as an experiment, and along the way she slowly unravels the mystery behind everything that's been going on.
New-York based film distributor GKIDS and entertainment content provider Fathom Events will be bringing the movie to U.S. theaters in a special one-night premiere event on Thursday, Jan. 18 in select theaters nationwide, with regular screenings starting on Friday, Jan. 19. The premiere event has been divided into two parts: the English-dubbed version will be screened at 7 p.m. local time, while the subtitled version will be screened at 8 p.m. local time.
The Blu-ray and DVD, which has been listed with English subtitles, has been scheduled to be released on Tuesday, March 20.