'Mass Effect: Andromeda' Survey Leak Provides Possible Spoilers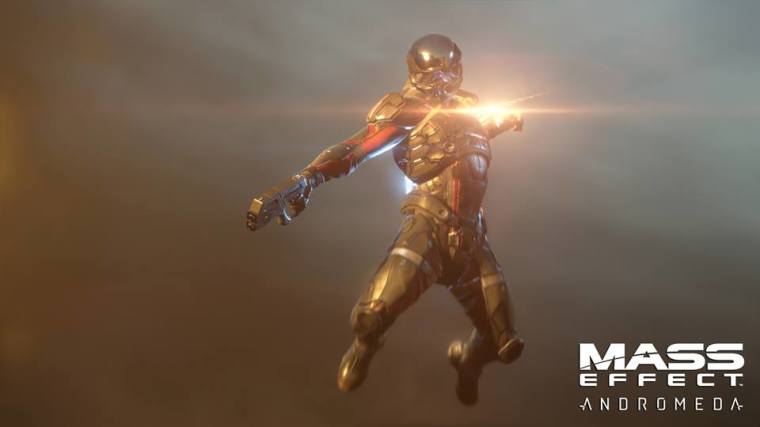 It's still a long wait before BioWare's action RPG shooter title "Mass Effect: Andromeda" will launch to the market. Details about the upcoming game have been scarce but an alleged leak might possibly contain plot spoilers.
A NeoGAF user posted some screenshots that are supposedly part of Electronic Arts' marketing survey for the forthcoming game. Because this hasn't been confirmed, could be fake, or if true could change based on feedback, readers are encouraged to take these information with a pinch of salt.
The reported "Mass Effect: Andromeda" survey slides revealed a series of questions about the game. One item revealed the game's overview, which suggests BioWare could flip the series formula, before asking respondents how likely they are to buy the game.
The opening blurb below states humans will be the aliens in search of a new planet to colonize. This direction would be a first for BioWare, according to Eurogamer. Previous games in the series features humans as the race being invaded. In the new game, other races from the Milky Way will appear as well, including krogan, turian, asari, and salarian.
"Mass Effect: Andromeda takes players to the Andromeda galaxy, far beyond the Milky Way, where players will lead the fight for a new home in hostile territory - where WE are the aliens - opposed by a deadly indigenous race bent on stopping us."
The second paragraph below suggests BioWare might be removing level transitions between ship and surface, according to PC Gamer. In "Mass Effect: Andromeda," players are expected to pilot a ship, choose a planet to land on, and drop down to the surface with little obstacles.
"Experience the freedom to traverse and explore a planet-dense but seamless open-world galaxy, rich with discovery. Play as the leader of a squad of military-trained experts in an intense third-person shooter, with deep progression and customisation systems."
The last part (below) hints that the game will be set after the original trilogy. A previous leak showcased the game's main protagonist as no longer being Commander Shepard but a new character named Pathfinder. It also states that the stakes are higher this time around, with humanity's survival hanging on the line.
"This is the story of humanity's next chapter, and player choices throughout the game will ultimately determine our survival in the Andromeda galaxy."
Meanwhile, another slide describes a "possible future version of Mass Effect":
"There is a major battle brewing, and it awaits you. It is unfolding across a galaxy of planets, with creatures and species entirely unknown. Draw your weapon, because the fight is bigger than you thought. It's not just for your own life, it's for all humanity - the ultimate battle for a place we can all call home."
"Mass Effect: Andromeda" is the first game in the franchise to be playable on the current-generation consoles. The game is slated to release in 2017.