Matt Lauer's Estranged Wife Is 'Definitely Regrouping' Following Split With TV Host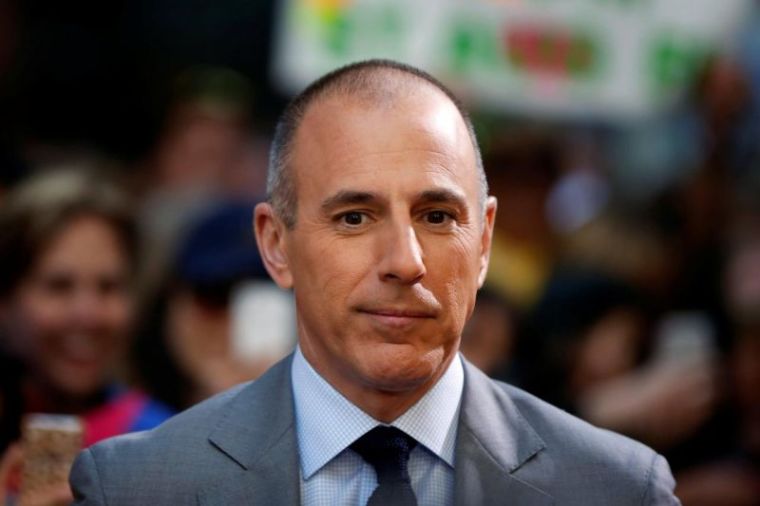 Matt Lauer's estranged wife, Annette Roque, is taking some much needed time for herself.
The former model was spotted having a luxurious lunch in Amsterdam with a female pal on Friday, according to Page Six. Roque seemed relaxed and was even seen laughing with her friend while drinking wine. She was also seen out and about without her wedding ring.
"She was having lunch with a girlfriend," a witness told the media outlet. "They were drinking red wine, and Annette did not have her wedding ring on. She was laughing through the whole lunch." Roque was photographed at the upscale restaurant Rijks — an establishment located at Amsterdam's famous Rijksmuseum.
Added the insider, "Annette is enjoying the European life. She is in a different mindset here. She is definitely regrouping."
In January, Daily Mail reported that Roque kicked Lauer out of their $36 million Hamptons compound. The disgraced TV host, who has been married to Roque for 19 years, was forced out of the estate where they reside with their three kids.
An insider close to the family revealed that Lauer is currently staying at a home nearby to be close to his two children. His oldest son is not at their home because he is attending a boarding prep school.
AOL notes Roque initially filed for divorce from Lauer and cited "mental abuse, extreme mental and emotional distress, humilation, torment and anxiety." While she previously withdrew her divorce filing, that same move seems unlikely this time considering the allegations against Lauer.
Multiple reports claim that aside from facing sexual assault allegations, Lauer was also involved with extramarital affairs with "Today" show production assistants and staffers. This led NBC to fire him after twenty years on the program.