Miami Heat vs. Toronto Raptors in Game 2 of 2016 NBA Playoffs: Raptors Need to Stop Dragic to Even Series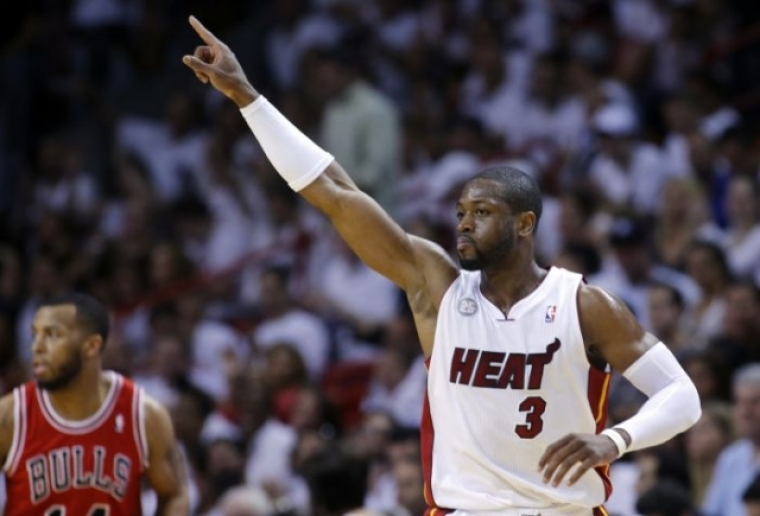 The Miami Heat is looking to extend their winning ways heading into the second game of their semi finals series against the Toronto Raptors, holding a lead of 1-0.
Game 2 will be taking place on Thursday, May 5th, at the Air Canada Center in Toronto.
Game 1 on May 3rd went down the wire in overtime when Raptors point guard Kyle Lowry threw up a prayer from half court, sending the game to a deadlock and into overtime.
But his efforts were not enough to lead his team to victory, as the more experienced Heat emerged victorious with a final score of 102-96. Point guard Goran Dragic was the main man for the visiting Miami Heat, as he ended the night with 26 points, along with six rebounds, shooting 10 out of 20 from the field, through 41 minutes of playing time.
Shooting guard Dwyane Wade also put up significant numbers on his stats sheet, scoring 24 points, along with six rebounds and four assists, shooting 10 out of 21 from the field, through almost 37 minutes of playing time.
The Raptors were outrebounded and outscored on the fastbreak, which were some aspects of the game that led the tides against their favor. And for head coach Dwane Casey, his team lost a great deal of momentum when they dropped the first game of the series.
"Game 1, you've got to be on point. You can't have some of the mistakes that we made, turning it over," Casey said in an NBA.com report. "We'd get stops and lose it back, not rotate quick enough in some of the situations."
For the Heat, the desire to win is evident among the players, particularly on point guard Goran Dragic. This, according to Wade, is an attitude that has resonated to the rest of the team.
"That's all he talked about, was getting back to the playoffs and feeling how it feels to be a part of winning," Wade said of his teammate. "Right now he's in a good offensive groove for us, but he's always going to do what it takes to win and that's all we care about."