Microsoft Andromeda Specs Rumors: Patent Hints at Foldable Tablet Release
Microsoft Andromeda Specs Rumors: Patent Hints at Foldable Tablet Release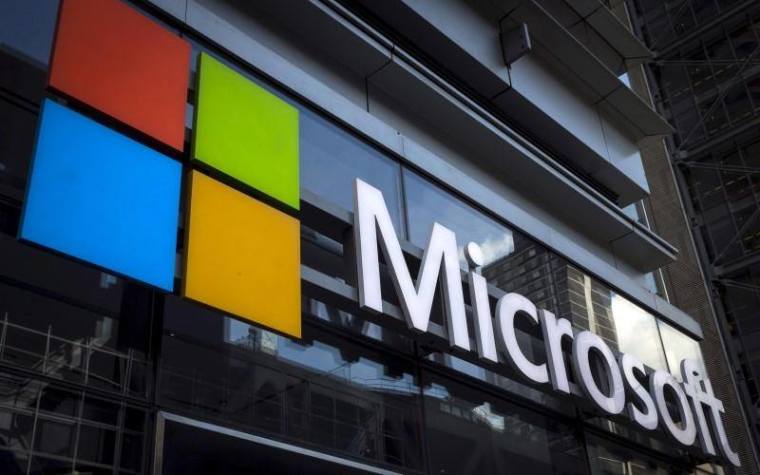 A Microsoft-filed patent recently surfaced online and is believed to be attached to the rumored foldable tablet dubbed as Microsoft Andromeda.
The patent, which was titled "Magnetic Block Locking of an Electronic Device," was originally filed in August 2016 and was recently published last Feb. 22. As seen in its illustrations, the invention referred to a set of magnets installed within two separate portions of a folding hardware that was described in the document as "a first portion and a second portion" that could be talking about the foldable screens.
"The first and second magnet may be configured to rotate so that the first and second magnets magnetically engage each other when the distance between the first and second magnet is equal to or smaller than a first distance," Microsoft said in the patent.
The placement of the magnets was also deemed strategic by Microsoft as it explained that, as shown in the patent, it can decrease or totally "eliminate" other unnecessary items that could be attracted by the magnetic field from the folding device.
This reportedly prevents items such as "credit cards, keycards, identification badges, or magnetic cards from parking garages" that may be found somewhere near the device from being tampered with by the unintentional magnetic contact.
It was also hinted at in the patent that the magnets and other "locking" components were to be hidden within the form factor of the device. The company also suggested that the magnetic locking could be used by devices to rotate by 180 and 360 degrees.
On the other hand, it is important to note that technology companies regularly submit patents but not all of them end up in the production lines. This one is no exception so it is best to take it with a pinch of salt.
Meanwhile, Microsoft has long been rumored to introduce a folding tablet aside from its speculated comeback take on a smartphone. Windows Central also suggested that if this folding tablet becomes a reality, it is likely to be released under the Surface brand that is mainly for "digital journaling."