Milwaukee Bucks' Giannis Antekounmpo Is the New Cover Athlete for 'NBA 2K19's' Standard Edition
Antetokounmpo is the first international player to nab cover athlete honors for an 'NBA 2K' game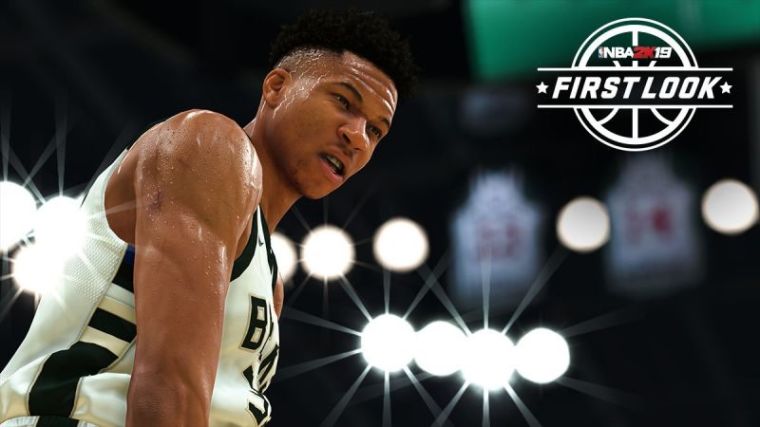 The latest installment of the long-running "NBA 2K" video game franchise is due out later this year, and a fresh face will be on the cover.
The Milwaukee Bucks' Giannis Antetokounmpo announced via Instagram that he has been chosen as the cover athlete for "NBA 2K19," and he even included the cover art for his fans.
In his announcement, Antetokounmpo said that he is "honored" to be the first international player to be chosen as the cover athlete for an "NBA 2K" game.
The 23-year-old forward affectionately known by numerous NBA fans all over the world as the "Greek Freak" is more than deserving of this latest accolade.
Antetokounmpo has improved immensely since he was drafted by the Bucks back in 2013, and this past season, he averaged nearly 27 points per game while shooting just under 53 percent from the field, per Basketball Reference. He also grabbed 10 rebounds and dished nearly five assists per game for good measure.
The 2018–19 season could be even more memorable for Antetokounmpo as the spot at the top of the Eastern Conference standings will likely be vacated by the Cleveland Cavaliers now that LeBron James has gone to a different team.
The Bucks endured a disappointing end to their 2017–18 season but with a new coach in Mike Budenholzer and Antetokounmpo still in town, they are in prime position to make some noise next year.
Antetokounmpo could very well be the heir to James' throne.
Speaking of James, he will also be gracing the cover of some "NBA 2K19" games.
While Antetokounmpo has been selected as the cover athlete for the Standard Edition of the upcoming game, James will be the one featured on the cover of the 20th Anniversary Edition.
It is now up to the fans to decide which edition of the game they want to get.
"NBA 2K19" will be officially released on Sept. 11.