Minnesota Vikings vs Seattle Seahawks Live Stream Free: Watch NFL 2013 Football Online (Start Time, Fox TV Schedule)
Minnesota Vikings vs Seattle Seahawks Live Stream Free: Watch NFL 2013 Football Online (Start Time, Fox TV Schedule)
The Minnesota Vikings will have a massive challenge on Sunday when they come face to face with the Seattle Seahawks in a huge NFL clash in Week 11. The Seahawks have only slipped up once this season so far, where as the Vikings have only tasted victory twice in nine attempts. They've had hugely contrasting seasons, but all that may mean nothing when they play today in what is sure to be a fiercely contested game. The action will start at 4.25 p.m. ET and can be watched online through free live stream (details below).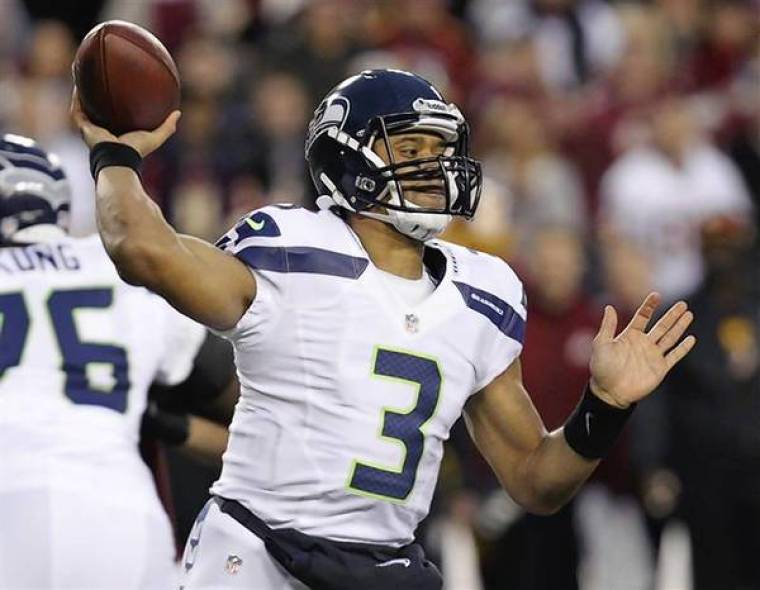 The Vikings claimed just their second win of the season last week, defeating the Washington Redskins 34-27. They have shown a bit more organization and fight over recent weeks, and only narrowly lost to the Dallas Cowboys in Week 9 too. They come into today's clash with a 2-7 record and will need to gain their best result of the season if they are to make it two wins in a row for the first time of the season.
The Seahawks are top of the NFC West with a 9-1 record, but are being chased by the 6-3 San Francisco 49ers. Seattle made Atlanta their latest victims last week, limiting the Falcons to just 10 points in a 33-10 victory.
The Seahawks have built their success on their solid defense, and are ranked 3rd in defense in the entire league this season. The Vikings may find it a challenge too far to consistently find a way through this Seattle defensive unit, especially as the Vikings are ranking a lowly 28th in the league in offense.
The Seahawks will look to control the tempo of the game, and use their number 1 ranked rush offense to punch holes through the Minnesota defensive line. Seattle are posting an impressive 153.4 yards per game on rush, with Marshawn Lynch going 871 yards off 191 carries for 7 touchdowns and an average gain per carry of 4.6 yards.
The Vikings against the Seahawks will start at 4.25 p.m. ET and can be watched on TV on the Fox network or online through free live stream by clicking here.
Minnesota Vikings vs Seattle Seahawks WEEK 11 NFL PREVIEW, ANALYSIS, PREDICTION 11/17/13