MLB All-Star News: Atlanta Braves' Freddie Freeman Is More Than Deserving of Being the National League's Leading Vote-Getter
Freeman is also one of the leading candidates to take home the NL MVP award this season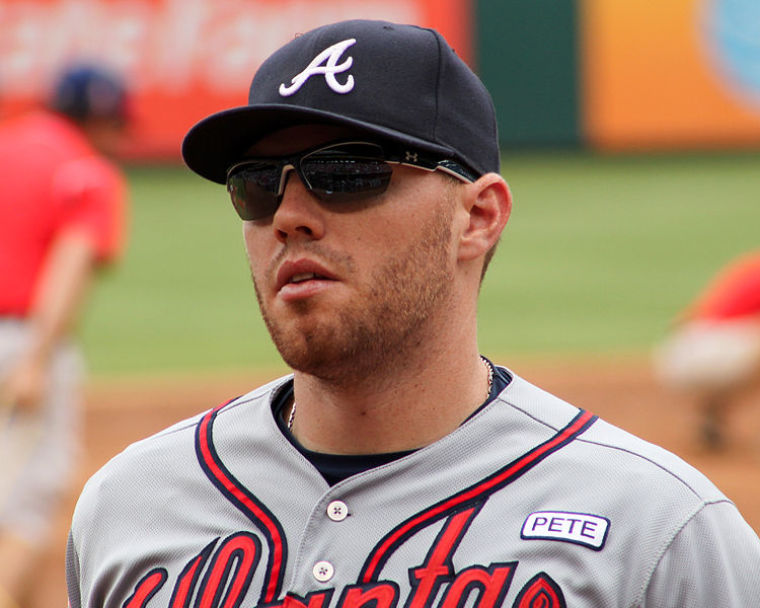 The latest vote tallies for the All-Star hopefuls in the American League and National League were released just recently, and there are some interesting developments for baseball fans to sink their teeth into.
In the National League, for instance, what's been going on with the voting involving first basemen has been pretty remarkable.
Currently, the Atlanta Braves' Freddie Freeman is the player set to get the All-Star Game starting nod at that position, and at this point, the race isn't even close.
In fact, even if the votes received by the next four top candidates — Anthony Rizzo of the Chicago Cubs, Brandon Belt of the San Francisco Giants, Cody Bellinger of the Los Angeles Dodgers and Joey Votto of the Cincinnati Reds — at the NL's first base spot were pooled together, they would still fall short of Freeman's total.
Freeman is also leading all National League players in terms of votes received, and make no mistake, he deserves to hold that distinction.
The 28-year-old fixture in the middle of the Braves' lineup has been exceptional this year.
Per Fangraphs, Freeman is on pace to shatter his previous career-high for WAR this season and he could also establish new personal bests when it comes to batting average, on-base percentage and slugging percentage.
The Braves have been one of the more surprising teams in all of baseball this year, and Freeman's brilliance has been key to the former NL powerhouse's resurgence.
Freeman will almost certainly be the starting first baseman for the National League when the All-Star Game gets underway, and if he keeps up his current level of play, he could also win the MVP award for this season.
More news about the players who will be heading to the 89th MLB All-Star Game, which will take place at Nationals Park in Washington, D.C. on July 17, should be made available soon.