MLB Trade Rumors: Royals GM Dayton Moore Offers Update on Plans to Re-Sign Eric Hosmer and Mike Moustakas
MLB Trade Rumors: Royals GM Dayton Moore Offers Update on Plans to Re-Sign Eric Hosmer and Mike Moustakas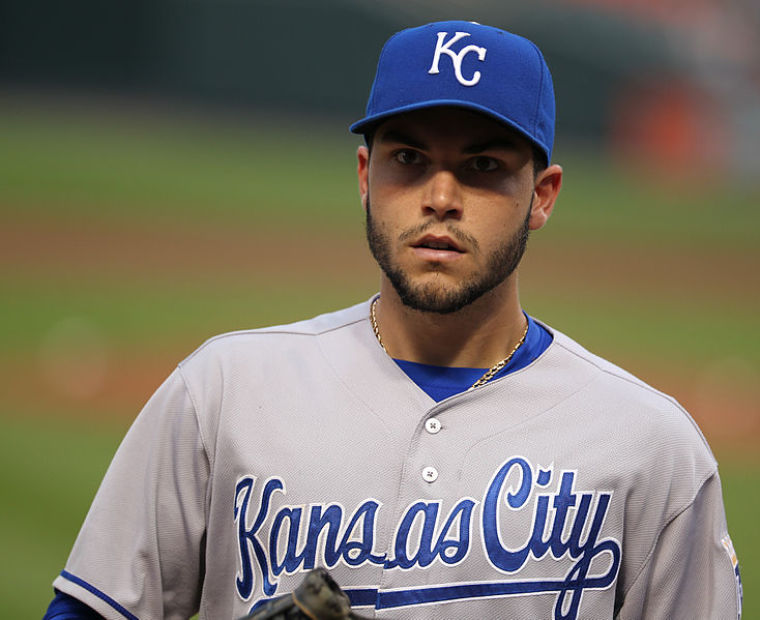 The Royals are planning to re-sign Eric Hosmer and Mike Moustakas.
This winter, four longtime Royals regulars officially hit the open market. Lorenzo Cain has returned to the Brewsters, the organization that drafted him, and signed a five-year contract. Alcides Escobar, on the other hand, has re-upped with the Royals on a one-year deal, leaving Hosmer and Moustakas available for any team to sign.
During an interview with Soren Petro of 810 AM's The Program, Royals general manager Moore mentioned that the team's big "priority" is to bring back Hosmer at first base. They will then attempt to get Moustakas to return to play third base.
The Royals and Hosmer — who has been at first base for all seven years of his career in major league — have "had a lot of discussion over the last week." However, Moore noted that he "can't say we've made much progress" in their recent discussions.
Although Moore stated that both parties have "exchanged contract numbers," he thinks it "doesn't make sense for a team like us to set the market on a player like Hosmer."
As reports point out, this marks the second time a general manager has gone on record to downplay the possibility of signing him in the past week. Mets GM Sandy Alderson did the same just last week. Additionally, the Cardinals had expressed interest in signing Hosmer. His camp, however, intends to get as much money and as many years as it can for his deal since he is at the peak of his career at 28 years old.
Although most free agents are having difficulty finding deals that match what they want, several top names continue to receive lucrative offers. In addition to Hosmer;s two seven-year offers, J.D. Martinez and Yu Darvish have received at least one five-year offer. Alex Cobb, on the other hand, reportedly turned down a three-year offer worth roughly $42 million from the Cubs.