Navy Jet Crash: Two Injured in Florida as Training Jet Crashes
A U.S. Navy training jet has crashed while attempting to land on a runway in Pensacola, Fla. on Monday in what appears to be a tragic accident.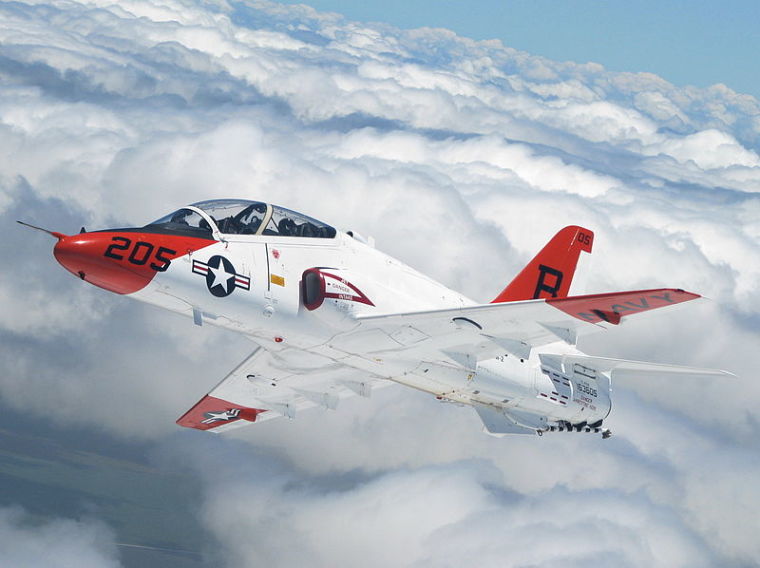 Two crew members were reportedly injured in the incident and were rushed to a local hospital where they were given medical care. Both victims remain in a stable condition, according to Navy Spokeswoman Lt. Lauryn Dempsey, and their injuries are not thought to be life-threatening.
The two-seater U.S. Navy T-45C Goshawk aircraft crashed at 10:30 a.m. while on a training flight assigned to Training Squadron 86.
Navy officials have said a flight instructor and Navy flight student were on a training flight and were carrying out a landing procedure when it crashed.
The names of the pilots have not been released at this time, and officials continue to investigate the cause of the crash.
Each year, hundreds of Navy flight students learn to fly at the Naval Air Station Pensacola.