NBA Playoffs 2016: Miami Heat vs. Toronto Raptors Game 1 Preview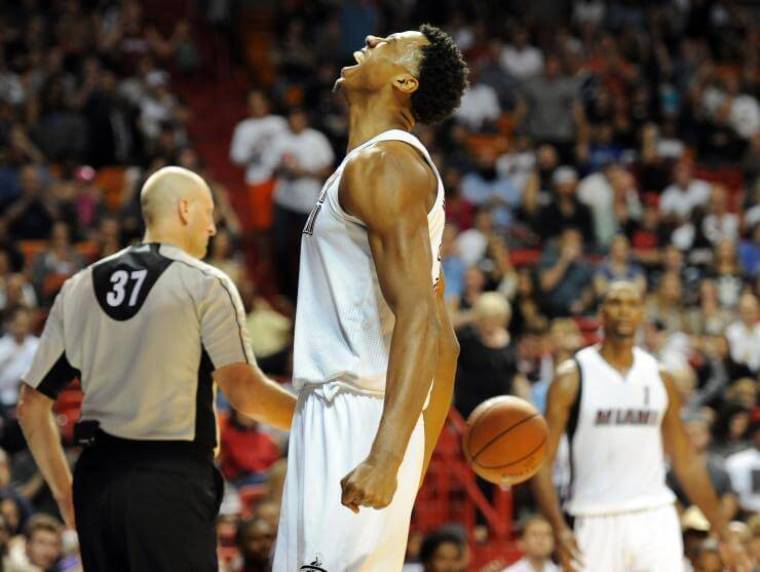 The second round series of the 2016 Eastern Conference Playoffs between the Miami Heat and Toronto Raptors is set to commence this week.
Game one of the series is slated to take place on Tuesday, May 3rd, at the Air Canada Center in Toronto.
Both teams have stretched their first round series against their respective opponents down the wire, finishing in seven games. The Raptors were able to clinch wins in Games One, three, five, and seven.
Shooting guard DeMar DeRozan was credited for his performance in Game Seven, dropping 30 points, along with five rebounds, shooting 10 out of 32 from the field, nearly 40 minutes of playing time. And for him, it was an accomplishment that took years in the making, as he is merely grateful to have gotten the job done, this time around.
"We got the monkey off our back, more than anything, from these past couple of years. It just feels good to get that off," DeRozan said, after the Raptors clinched their first best-of-seven series victory in franchise history.
The Heat, on the other hand, were able to win the first two games, but lost the next two when things shifted to Charlotte. After winning Game Five, the Hornets did bounce back in Game six, only to be closed out by Miami in Game Seven.
Point guard Goran Dragic was the main contributor for his team that led Miami to advance to the next round. He ended the seventh game of the series with 25 points, six rebounds, and four assists, shooting 11 out of 17 from the field, through 31 minutes of playing time.
For Heat head coach Erik Spoelstra, having been pushed to playing seven games is actually more of an advantage, as he believes it only made his team sharper and more ready to face the succeeding challenges ahead.
"Just great competition. Our hats go off to them," Spoelstra said of the Hornets. "They made us better. I think our basketball team needed to go through that, to be pushed and find a different level which we showed in the last two games."