NBA Playoffs 2016: Oklahoma Thunder vs. San Antonio Spurs Game 2 Preview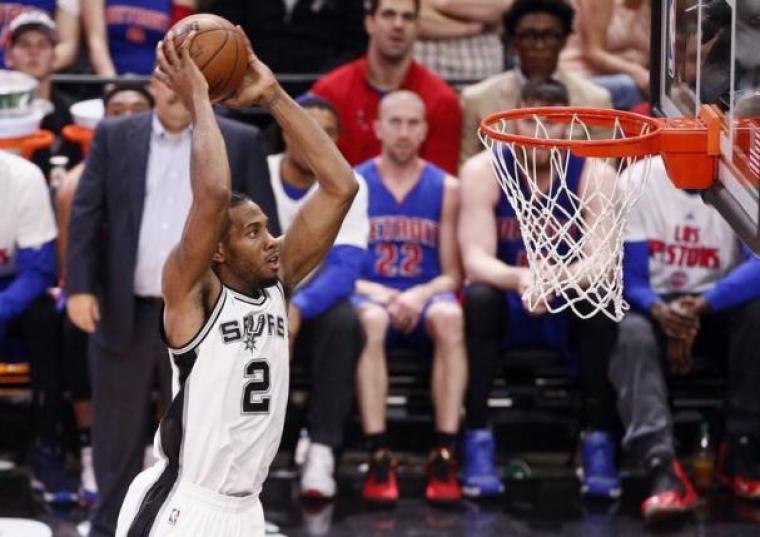 The semi-final series between the Oklahoma Thunder and San Antonio Spurs has commenced, with the Spurs leading the series, 1-0.
Game two is slated to take place on Monday, May 2nd, at the AT&T Center in San Antonio.
The third-seeded Thunder were able to win their first round series against the Dallas Mavericks, winning 4-1. The number two-ranked Spurs, on the other hand, were able to handily dispose of the Memphis Grizzlies, sweeping their first round series, 4-0.
It was San Antonio, however, that was able to carry on with their winning ways advancing into the next round, drawing first blood in convincing fashion in their first game last April 30th, with a final score of 124-92. The Spurs led all throughout the 48-minute contest, and even equaled their previous franchise record of scoring 43 points in the opening period.
Forward LaMarcus Aldridge provided the most points among the players in the roster, scoring 38 points, along with six rebounds, shooting 18 out of 23 from the field, through 29 minutes of playing time. But despite his stellar performance, Aldridge says the credit should not only be for him, adding he could still put on a better showing next time around.
"I can't take credit for it," Aldridge said in an NBA.com report. "I was just trying to play confident and ended up making some plays that I probably won't make the next game. It was enough for me tonight."
The other forward, Kawhi Leonard also made significant contributions, dropping 25 points, along with five rebounds and five assists, shooting 10 out of 13 from the field, through 21 minutes of playing time.
For their part, the Thunder admits to have put on a lackluster performance during Game one, and are hoping to erase its stigma and start fresh heading into Game two.
"Now we've got to get back to the drawing board and see what we've got to do better to get ready for Game 2. Come out and play with a different mindset," said Thunder point guard Russell Westbrook.