NBA Trade Rumors for 2016-17 NBA Season: Brook Lopez to Bulls, Blake Griffin to Trail Blazers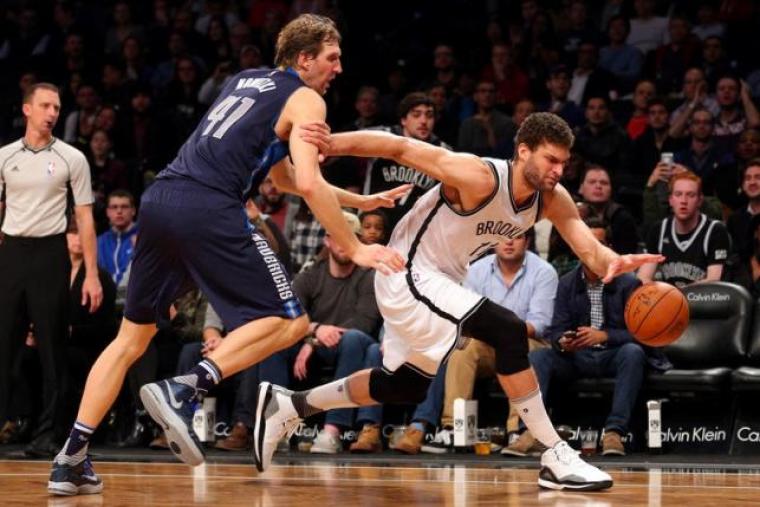 During the past few months, NBA trade rumors have been rampant. All players, including superstars that have become franchise players in their own teams, didn't escape speculations as fans and basketball analysts had their say on how to improve team rosters. Here are some of the latest NBA trade rumors.
1. Brook Lopez to Chicago Bulls
According to a recent rumor Brook Lopez might soon join his brother Robin Lopez in Chicago. Brook Lopez has been in the league for 8 years now. Robin Lopez, his twin brother now plays for the Bulls after he was traded by the New York Knicks.
If this trade pushes through, as the Nets give up their star center, and their primary offensive weapon at that, they will receive Bobby Portis, Denzel Valentine and Nikola Mirotic.
The Chicago Bulls will definitely benefit from getting Brook Lopez even if it means losing three players. That's because Lopez can fill the void left by Pau Gasol, who signed with the San Antonio Spurs.
Lopez averaged 20.6 points (his best scoring average so far), 7.8 rebounds and 1.7 blocks per game last season.
If this trade pushes through, a starting five composed of Rajon Rondo, Jimmy Butler, Dwyane Wade, Taj Gibson and Brook Lopez will be formidable; an Eastern conference title contender, at least on paper.
2. Blake Griffin to Portland Trail Blazers
According to Sportsrageous, a three-way trade will send Griffin to Trail Blazers in one of the latest trade rumors in the NBA. This trade will involve the Sacramento Kings, Portland Trail Blazers and Los Angeles Clippers.
Specifically, Blake Griffin will go to the Trail Blazers, the Clippers will get Allen Crabbe, Myers Leonard, Rudy Gay, and a 2018 draft pick. Sacramento will obtain Noah Vonleh.
Blake Griffin pairing up with Damian Lillard will make the latter not work too hard on offense. Griffin will help provide for the offense which will improve the team's offense on both inside the paint and beyond the arc.
The Clippers might think about giving up Griffin for roster rebuilding, because it's been a couple of seasons now that they've been near the top teams in the league, but they never won a championship.
Noah Vonleh is a 21-year old sophomore. Last season, he averaged 3.6 points, 3.9 rebounds and 0.4 assists per game. It seems that the Kings are getting the lower end of the bargain on this trade, but the 6'10" power forward does have a lot of potential.