NBA Trade Rumors for 2016-17 NBA Season: Dragic to Cavaliers, Dunn to Sixers, Love to Kings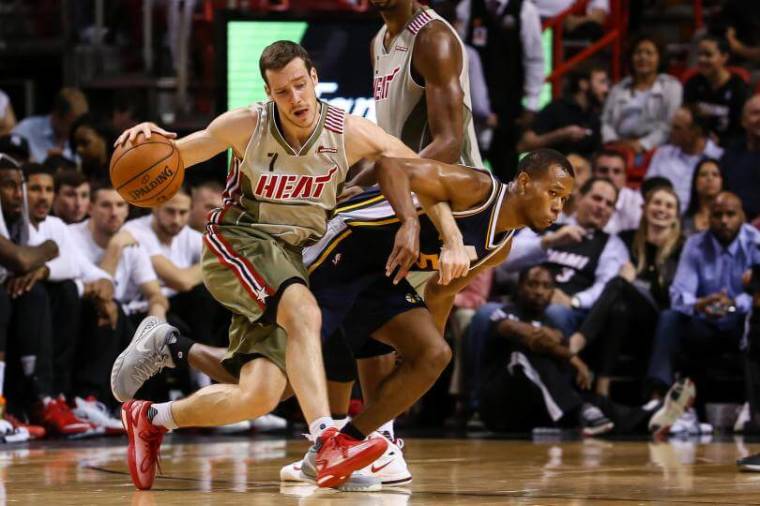 The NBA pre-season games have started. In the first game, the Raptors beat Kevin Durant and the Warriors with a final score of 97-93. Durant's first score as a Warrior came in the form of a breakout dunk. The games didn't stop rumors to continue to hit the NBA news, though. Here are some of the latest.
1. Goran Dragic to Cleveland Cavaliers
Kevin Love is involved in yet another trade rumor, this time with the Miami Heat. In this rumor, Goran Dragic and Justise Winslow will go to the Cleveland Cavaliers while Kevin Love will be traded to Miami Heat.
Realistically speaking, this trade, or any trade involving Kevin Love for that matter, seems highly unlikely. According to Cleveland.com, Kevin Love said that trades are "something that you live with." He added that the team has "so much hype and media and the good and the bad surrounding this team and it just comes with the territory."
If, by a miracle, this trade ensues, the Miami Heat will benefit from having Kevin Love as their new starting point guard. Still, they will have to give up a starting point guard in Dragic and a prospect in Winslow.
Winslow would be a good backup small forward for LeBron James, but Dragic probably won't appreciate coming off the bench as he has starting PG capabilities.
2. Kris Dunn to Philadelphia 76ers
One recent rumor suggests Kris Dunn of the Minnesota Timberwolves will be traded along with Shabazz Muhammad will be traded to the Philadelphia 76ers in exchange for Dario Saric and Nerlens Noel.
Nerlens Noel is in the trade rumor mill once again as Philadelphia tries to ease the log jam in its front court. If this trade pushes through, the Timberwolves will definitely benefit from Noel's defensive prowess in the paint.
Indeed, Karl-Anthony Towns and Nerlens Noel will make a formidable young duo; one a high-level scorer, and the other a defensive mastermind. Adding Saric to the mix will make the Timberwolves even younger, more athletic, but probably with not enough experience to make it through the playoffs.
Kris Dunn, on the other hand, is one of the top prospects among this season's rookies. According to Brandon Rush, Dunn is tough, talented and works hard. In fact, fellow rookies voted for him as the player who will most likely win Rookie of the Year this season.
3. Kevin Love to Sacramento Kings
According to Inquisitr a recent trade rumor reveals the Cavaliers might trade Kevin Love (another Love trade rumor) to the Sacramento Kings. In exchange, the Cavaliers will receive Ben McLemore, Willie Cauley-Stein and Rudy Gay.
This particular trade works under league cap rules. If this trade pushes through, then Gay will probably be a backup small forward behind LeBron James. Cauley-Stein would be a Cavs asset on the defensive end. McLemore, who has yet to live up to the hype surrounding him when he first came into the league, might benefit from playing alongside James and Irving and have an inspired season.
In Sacramento, a combination of Love and DeMarcus Cousins would definitely increase the offensive firepower of the team.