NBA Trade Rumors for 2016-17 NBA Season: Gay to Heat, Butler to Lakers, Jordan to Celtics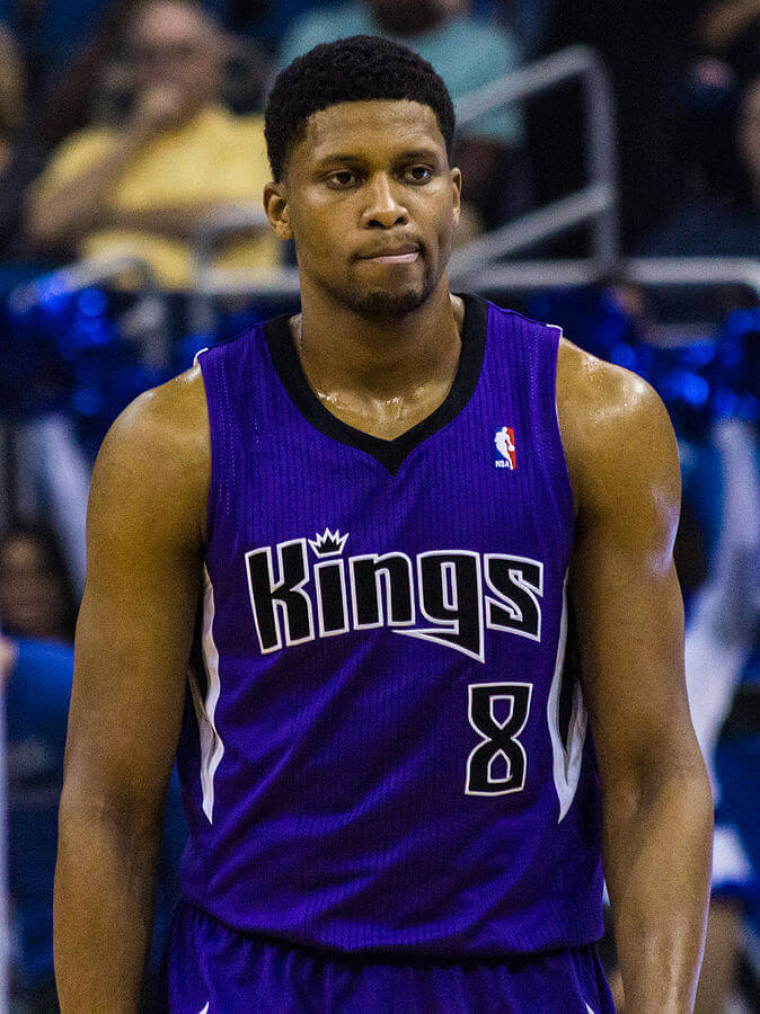 The 2016-17 NBA Regular Season is just around the corner, and trade rumors might die down a little bit when that date arrives, at least until several teams manifest their needs through their in-season performances. For now, here are the latest NBA trade rumors.
1. Rudy Gay to Miami Heat
With Chris Bosh not cleared to play for the Heat, and Dwyane Wade playing for the Chicago Bulls, the Miami Heat are in a tough spot looking to replace both franchise players.
According to a recent rumor, Chris Bosh might be replaced by Rudy Gay of the Sacramento Kings.
Chris Bosh is still looking to play in the NBA despite doctors not clearing him due to blood clots in his legs. While he says he is healthy enough to play, NBA teams may not be willing to risk facing legal issues for accepting a player who doesn't have doctor's permission.
A rumor pointed out that the Heat has a new strategy in lieu of Bosh's and Wade's absence; they will surround their top center Hassan Whiteside with shooters. Rudy Gay is definitely a shooter, and a trade for him will work well with their new strategy.
It seems, though, that the Miami Heat doesn't have the pieces to trade for Gay. If that is the case, then they might acquire him during free agency next summer.
Rudy Gay averaged 17.2 points, 6.5 rebounds and 1.7 assists per game last season.
2. Jimmy Butler to the Los Angeles Lakers
A recent rumor says that Jimmy Butler will be heading to the Los Angeles Lakers in a 3-way trade involving the Lakers, Bulls and Pelicans.
In particular, the Bulls will obtain Anthony Davis, New Orlean's star power forward, and the Pelicans will get Brandon Ingram, D'Angelo Russell, Jose Calderon of the Lakers and Nikola Mirotic and Bobby Portis of the Bulls.
At first glance, this trade seems to be a win for the Lakers and the Bulls. The Lakers will get a solid small forward who can shoot and is one of the top defenders in the league, while the Bulls will get a young superstar in Anthony Davis; a big man who has guard skills.
The Pelicans may lose a big talent in Davis, but they will get two young players in Russell and Ingram, who are going to develop into superstars in the future.
3. DeAndre Jordan to Boston Celtics
In another 3-way trade rumor posted by Parent Herald, DeAndre Jordan of the Los Angeles Clippers will be heading toward Boston. In exchange , the Clippers will get Amir Johnson, Marcus Smart, Jae Crowder and a future 1st round draft pick. Then, Marcus Smart will be traded to the Sixers in exchange for Nerlens Noel.
ESPN Trade Machine approves this trading scenario, although it is definitely a league-changing trade if it pushes through, which is frankly not very likely to occur.