Neil Diamond Officially Retires From Touring Due to Parkinson's Disease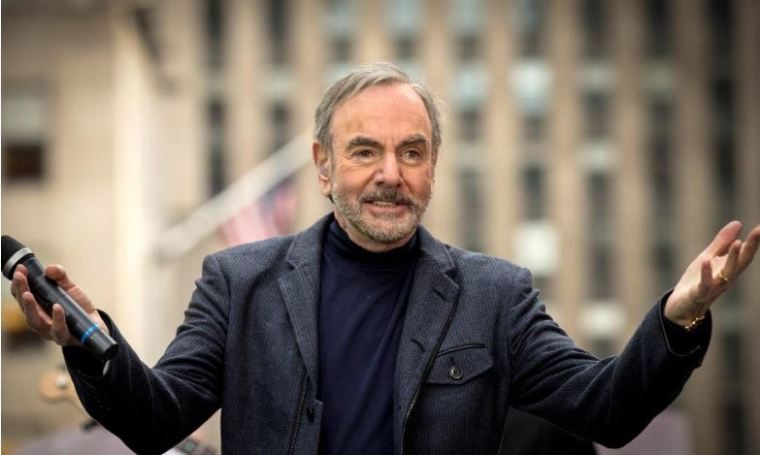 Neil Diamond will no longer do concert tours.
The 77-year-old singer has been diagnosed with Parkinson's Disease, prompting him to cancel his upcoming tour dates. He has announced that he will officially retire from doing concert tours due to his condition.
"It is with great reluctance and disappointment that I announce my retirement from concert touring. I have been so honored to bring my shows to the public for the past 50 years," Diamond said in a press statement. "My sincerest apologies to everyone who purchased tickets and were planning to come to the upcoming shows."
The veteran musician was scheduled to perform across New Zealand and Australia in March and April this year as part of his 50th anniversary tour. Despite his diagnosis, the "Sweet Caroline" crooner still plans to work in some capacity by "writing, recording and other projects for a long time to come."
Aside from fans, Diamond's fellow singer Elton John also expressed his sadness over the news. The English singer paid tribute to Diamond on Jan. 24 during a press conference for his upcoming tour, the "Farewell Yellow Brick Road Tour."
"I would like to pay my respects to him," John told reporters, before telling the story of how Diamond has significantly helped his career by introducing him to the influential LA audience.
Reports note that most fans responded positively to Diamond's unexpected retirement. Many of his supporters decided to donate their refunded money to various charitable organizations and to Parkinson's research. The music icon and his wife Katie have since offered statements thanking fans for their efforts.
Diamond's most recent studio album was "Acoustic Christmas," which was released in 2016. He also marked a half-century of recording in 2017 by releasing the career-spanning box set titled "50th Anniversary Collection."