Nephew Reveals Golden State Killer Witnessed His Younger Sister Being Raped as a Child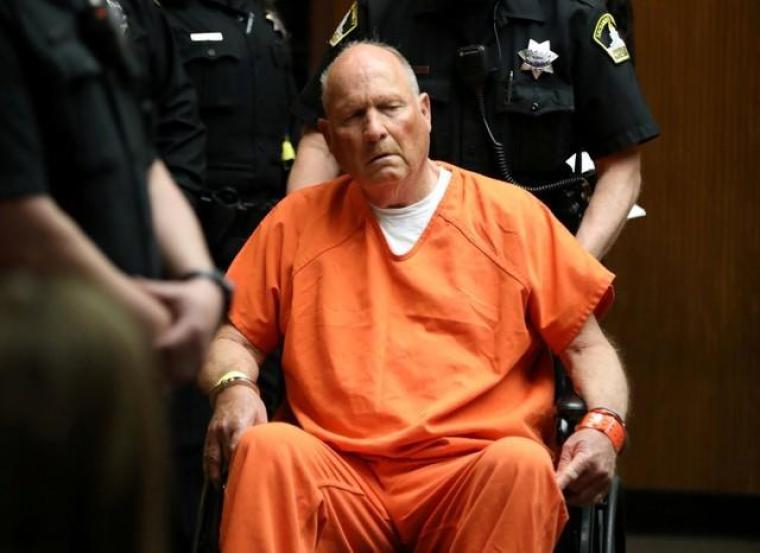 The suspected Golden State serial rapist-killer had to watch his own sister be at the receiving end of the same crimes he committed in the seventies and eighties.
Joseph James DeAngelo, who is facing 12 counts of murder in several counties in California including Santa Barbara, Orange, Sacramento, and Ventura, was just around 9 or 10 when he witnessed his younger sister Constance, who was just 7-years-old at the time, raped by two men in an Air Force base in Germany.
This is revealed to Buzzfeed by Constance's son Jesse Ryland, who speculated that this horrific crime may have fueled his two-decade rape and killing spree in California.
"That's pretty crazy for a kid to see his sister be violated," Ryland said. He revealed that he learned of the incident from his mother just before she lost her battle with cancer last year.
His father and Constance's ex-husband Kenneth Ryland Sr. told the same publication that in their 26 years of marriage, she never told him about the rape and that he only recently learned about it from his kids.
"Maybe that was the start of Joe going wacko," the younger Ryland said of the incident while also divulging that DeAngelo and Constance were instructed by their parents never to speak of the rape again.
According to an expert who studied the backgrounds of serial killers for the Federal Bureau of Investigations, the incident may have implanted a fantasy with rape in DeAngelo's mind.
Boston College psychiatric nursing professor Ann Wolbert Burgess, who examined the personalities of 36 convicted serial killers from around the same time DeAngelo committed his crime spree, agrees, saying that serial criminals commonly develop a preoccupation with their crime at an early age.
"Of course that would be significant and could have set the nucleus of the fantasy. What probably happened was that it was something that he kept on his mind," she explained.
Paul Holes, a retired cold case investigator for the Contra Costa County District Attorney's Office who have gone after the Golden State murderer for two decades, wonders if witnessing his sister's rape was a traumatic or stimulating event for DeAngelo.
"As more is found out about him and his childhood, we'll get a better sense on how witnessing something like that would have contributed to him developing into the guy he was," he told the abovementioned publication.
Ryland painted a much more harrowing picture of the killer's childhood, revealing that DeAngelo's mother and siblings, including Constance, were abused by his father.
Burgess posits that the abusive household and how the parents responded to the rape of their own daughter may have affected his psychological state as well.
Ryland said that his uncle, who he has not seen in a decade despite him and his mom being close, always seemed like a normal guy. However, he admitted that he was not shocked to learn that DeAngelo was the Golden State killer knowing the rape incident.
It is unclear at the moment how DeAngelo's sister's sexual assault could affect his criminal trial. A representative from the Sacramento County District Attorney's Office is reaching out to the family to discuss the incident, but they have not provided any more information.