New York Jets vs Cincinnati Bengals Live Stream Free: Watch Online NFL 2013 Football (Start Time, CBS TV Schedule)
New York Jets vs Cincinnati Bengals takes place in one of four late afternoon games in Week 8 of the NFL 2013 regular season this Sunday. This should be a tense clash between two teams working well so far this season. The game will start at 4.05 p.m. ET and can be watched online through free live stream (details below).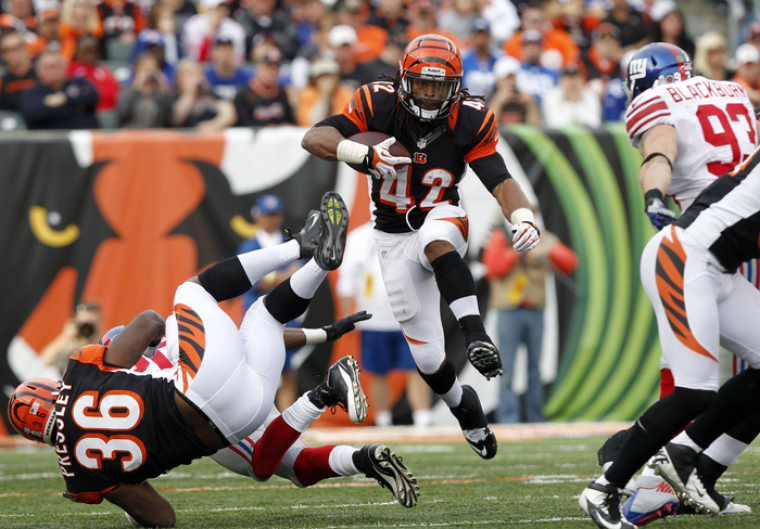 The Bengals come into this game on 5-2 on the back of three straight wins. They have not lost since Week 4 at the end of September against Cleveland when they went down 6-17.
However, since then the Bengals have been in top form, taking down the New England Patriots 13-6, followed by a 27-24 victory over the Buffalo Bills. Then last week they won by the same scoreline 27-24 against the Detroit Lions.
That series of wins has put them clear at the top of a struggling AFC North, with their nearest rivals, the Baltimore Ravens and Cleveland Browns tied for second with a record of just 3-4.
They will look to take down the Jets using star receiver AJ Green, who has gone 619 yards on 43 receives for 5 touchdowns so far. He has connected well with quarterback Andy Dalton who is 164 of 249 for 1,924 and 11 touchdowns.
Meanwhile, the Jets have been blowing hot and cold this season, gaining some surprisingly good victories, while suffering some losses that they would surely have looked at winning.
Two weeks back they lost 6-19 to the struggling Pittsburgh Steelers – showing the worst of themselves. Then they followed that bad loss with a fantastic win over the New England Patriots last week, 30-27.
That win has moved them to second in the AFC East just a win behind the Patriots.
A lot will depend on which Jets team turns up today, and if they are not on top of their game then they could be taken apart by the high flying Bengals.
New York Jets vs Cincinnati Bengals will start at 4.05 p.m. ET and can be watched on TV on the CBS network or online through free live stream by clicking here.
New York Jets vs Cincinnati Bengals WEEK 8 NFL PREVIEW, 10/27/13