New York Jets vs Pittsburgh Steelers Live Stream: Watch Online NFL Football (Start Time, CBS TV Info)
New York Jets will play the Pittsburgh Steelers on Sunday in week 6 of the NFL regular season, with the Jets hoping to claim their second straight win, and the Steelers still searching for their first victory of the season. The game will start at 1 p.m. ET and can be watched online through live stream (details below).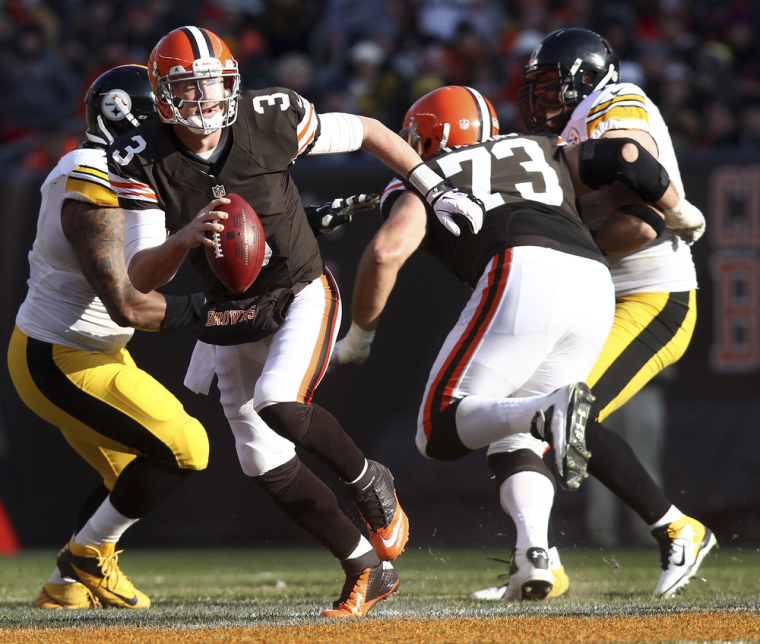 The Jets will be reasonably satisfied with their start to the season and they reach week 6 with a record of 3-2. They claimed an impressive 30-28 win on the road against the Atlanta Falcons last week, which again will have surprised many.
That was a good response to their 13-38 blowout in week 4 against Tennessee, and the fact that they can pick themselves up after such a battering shows they have character and that bodes well for them this season.
They have a very tough game next week, hosting the New England Patriots, and so they will be desperate to win this week to move to 4-2 ahead of that challenging match up.
Meanwhile the Pittsburgh Steelers are coming into this game following their bye week in week 5. They will be hoping that the time off has paid off and that they can finally claim their first win of the season today.
They enter the game at 0-4, and their last outing was a trip on the road (technically) to Minnesota (although it was a long road trip to London, England). They lost that game 27-34, and then went on their bye week. They will have been working on their plays to get into the End-Zone, as they should have scored more points this season with all the good yardage they've put on.
They are ranked 9th in the NFL for pass offense with an average of 283.2 yards per game, but are ranked just 29th in the league for total points scored. They have to score more plain and simple.
New York Jets vs Pittsburgh Steelers will start at 1 p.m. ET and can be watched on TV on the CBS network or online through live stream by clicking here.
New York Jets @ Pittsburgh Steelers AFC Championship - BronxNet Sports