Nina Dobrev Urged by Julianne and Derek Hough to Join 'Dancing With The Stars' Next Season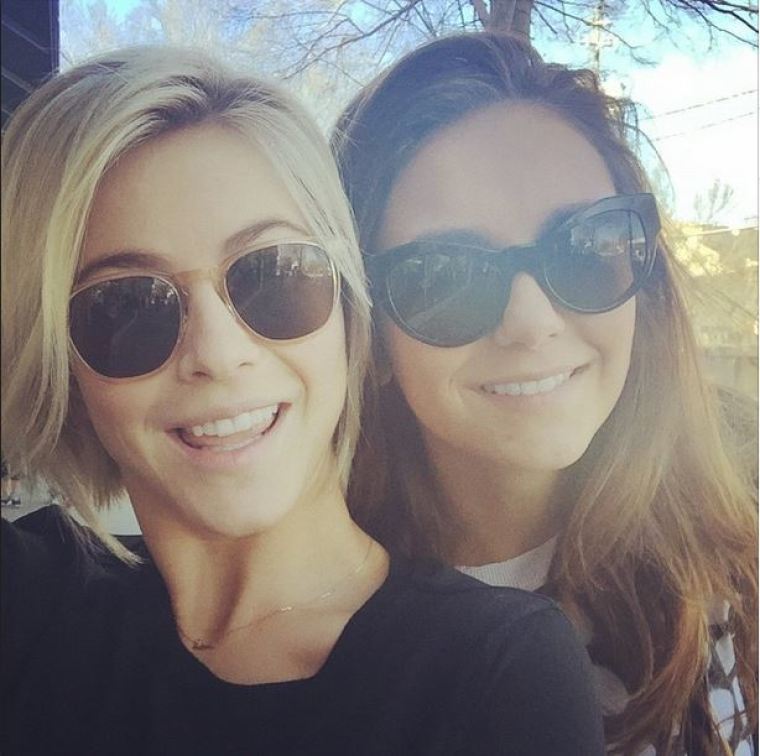 Now that Nina Dobrev has said goodbye to "The Vampire Diaries," many of her fans can't wait to see what the actress does next in her career. As previously reported, Dobrev left because she wants to make movies, but a new report claims that the 26-year old is thinking about appearing in "Dancing With the Stars" for its 21st season.
According to Hollywood Life, siblings Julianne and Derek Hough are convincing Dobrev to be in the show for its fall premiere. Derek reportedly dated Dobrev in the past, and though things didn't work out between them, the two are said to remain close, especially since Julianne is one of the actress' best friends.
"Nina has been asked by both Julianne and Derek to join the show," a source tells Hollywood Life. "And if she does next season Derek will be her partner. And Nina is really considering it. If she doesn't have a job by the fall she will do it."
Should Dobrev choose to participate in the hit ABC dance competition show, the actress will certainly be in good hands as Derek is a five-time Mirror Ball Trophy winner and has been with "Dancing With the Stars" since 2007.
Back in December 2013, Dobrev showed off a few of her dance moves when she joined the Hough family as she participated in their annual Instagram Christmas dance-off.
Dobrev has been friends with Julianne even before she started dating Derek. According to the DWTS judge, they met through their hairstylist.
"We've known the same person, Riawna Capri, who cuts and colors and does our hair," said Julianne to E! News. "She's like, 'You guys have to meet.' We've just been like joined—connected at the hip."