Pittsburgh Steelers vs Oakland Raiders Live Stream Free: Watch Online NFL 2013 Football (Start Time, CBS TV Schedule)
Pittsburgh Steelers vs Oakland Raiders Live Stream Free: Watch Online NFL 2013 Football (Start Time, CBS TV Schedule)
Pittsburgh Steelers vs Oakland Raiders takes place on Sunday afternoon in a vital match for both teams as they look to get their seasons back on track in Week 8 of the NFL 2013 regular season. The game will start at 4.05 p.m. ET and can be watched online through free live stream (details below).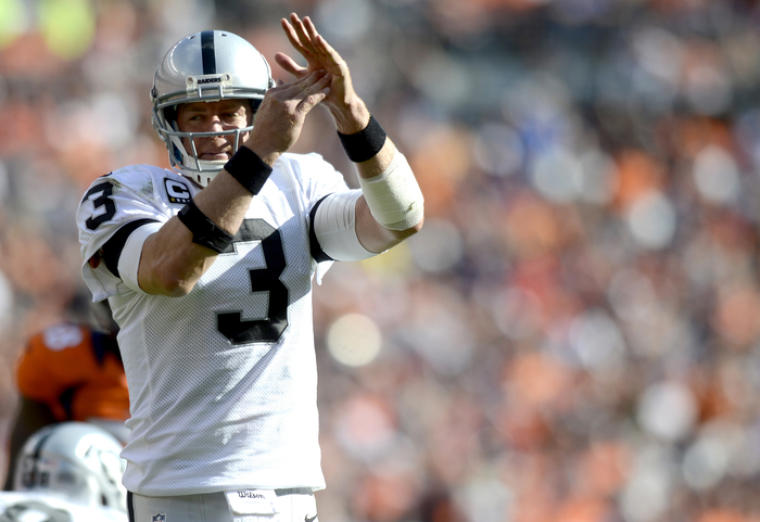 Both teams comes into this game struggling on 2-4, and will know how big a difference it could be to move to 3-4 rather than 2-5. Both will be desperate to win this one, and will feel it is a great opportunity against another struggling team lacking in confidence.
This will be a battle between the two basement teams in the AFC North and the AFC West. For the Steelers things are looking a little less worrisome; the teams immediately above them – the Baltimore Ravens and Cleveland Browns - are just one win ahead on 3-4, and the AFC North is topped by the Bengals on 5-2. That means if they can just string together a series of wins they can move up the table very quickly.
Meanwhile for the Raiders they are in a division where they already might as well pack up their bags and go home. The Kansas City Chiefs are top of the AFC West with a perfect record of 7-0. As if that wasn't bad enough in second place is Peyton Manning and his powerful Denver Broncos on 6-1. In third are the San Diego Chargers on 4-3, meaning even a win today for the Raiders would leave them hopelessly behind all three other teams in the division.
The Steelers will feel this is a good opportunity to continue to build on their good work in recent weeks. They come into this game on the back of two straight wins; 19-6 on the road to the New York Jets, and then last week 19-16 at home against the Baltimore Ravens. A third straight win today will mark a significant change of direction in their season and they will be able to look forward with more optimism that hopefully the toughest part of their season is past them.
Pittsburgh Steelers vs Oakland Raiders will start at 4.05 p.m. ET and can be watched on TV on the CBS network or online through free live stream by clicking here.
Pittsburgh Steelers vs Oakland Raiders WEEK 8 NFL PREVIEW 10/27/13