Pope Francis Calls for 'Democratic Solution' to Venezuela Violence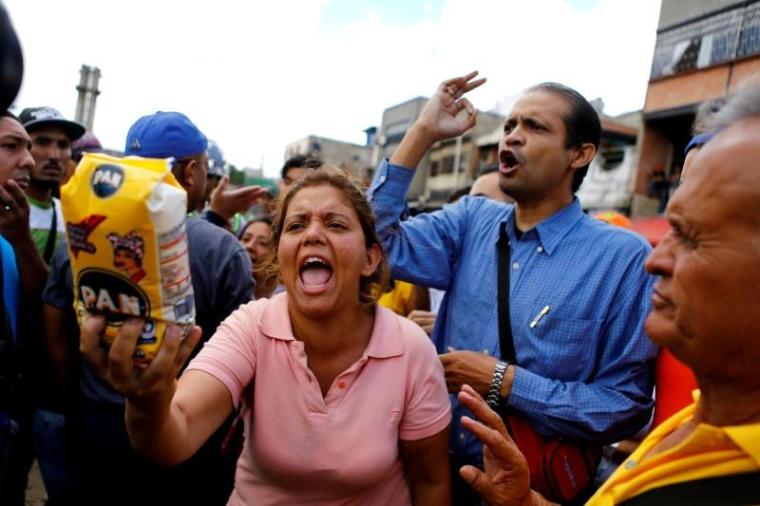 Pope Francis reiterated his call for a peaceful, democratic solution to the Venezuela crisis and an end to violence. The pontiff made the call in his public address last Sunday at the end of the Angelus prayer from the window of his office at the apostolic palace overlooking St. Peter's Square.
"I assure my prayers for this beloved nation and express my closeness to the families who have lost their children in the streets," he said, two days after four died in one of the series of protests in the Latin American country. "I call for an end to violence and a peaceful and democratic solution to the crisis," the pontiff added.
The age of the victims on Friday's violence ranged from 20 to 49. An opposition member of the legislature was among the casualties. The latest deaths bring the death toll to 89 in three months of protests demanding the ouster of President Nicolas Maduro whose term in office runs until January 2019.
Analysts say Venezuela's economic crash made it a failed state. The crisis-torn country faces acute shortages of food, medicine and other basic necessities, which sparked massive hunger and deadly violence. Venezuelans are suffering from hyper-inflation and a breakdown in social services.
This is not the first time that Pope Francis aired an appeal to Venezuelans. Last May, the Holy Father decried the "grave humanitarian, social, political and economic crisis that is exhausting the population" and appealed for "negotiated solutions" to end the violence.
The Vatican tried to intervene in Venezuela's problem by brokering a dialogue between Maduro and opposition leaders last year. But the talks broke down in December after the government failed to comply with the Church's four prerequisites for negotiations.
These prerequisites include solving the food and medicine crisis, agreeing to a timetable for elections, guaranteeing the constitutional authority of the National Assembly, and releasing political prisoners. The Archbishop of Caracas accused Maduro of being "totalitarian and dictatorial."