Prince Harry and Meghan Markle Lifetime Movie Cast Revealed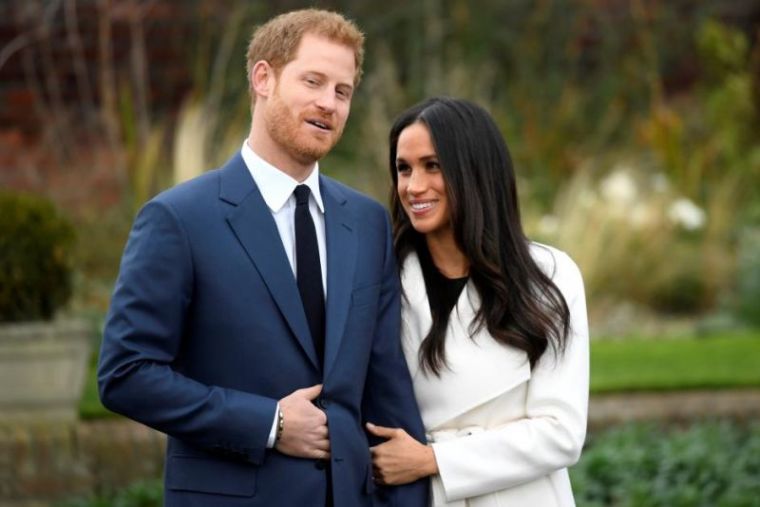 Lifetime has finally found small screen counterparts for Prince Harry and Meghan Markle.
As previously announced, Markle and Harry's love story will be featured in a Lifetime movie titled "Harry & Meghan: A Royal Romance." Entertainment Weekly reports newcomer Murray Fraser ("The Loch") has been tapped to play Harry, alongside and Parisa Fitz-Henley ("Jessica Jones") as Markle.
The 41-year-old actress resembles Markle with her brunette locks and deep brown eyes, while British-born Fraser does not look a lot like his royal counterpart. Aside from tackling the pair's romance, it will also look back at their lives before becoming famous personalities. Production on the film is scheduled to begin later this week in Los Angeles and Vancouver.
Vanity Fair reports the project will be helmed by British filmmaker Menhaj Huda, whohas also directed an episode of E! Network's "The Royals," "Queer as Folk" and "Coronation Street." In a recent tweet, Huda mentioned that she is "so excited to be helming such an inspirational love story of our time." Scarlett Lacey, an executive story editor on "The Royals," penned the script with Terrence Coli, who has also served as a writer for Lifetime's "Switched at Birth" and "One Tree Hill."
Before Harry and Markle, Prince William and his wife Duchess Kate also became the focus of two TV movies. Both of their films also explored their relationship, which began when they met at the University of St. Andrews in Scotland as students. The first movie was aired on Lifetime while the next one was released on Hallmark.
A release date for Harry and Markle's TV movie has yet to be announced. However, it's possibile that it will be aired prior to their May 19 wedding, similar to William and Kate's that debuted before their April 2011 nuptials.