Public Donations Funding Radical Islamic Groups in UK, Government Report Reveals
Radical Islamic groups in UK are getting large amounts of money from British Muslim donors who are led to believe that their donations are for charitable causes, according to a secret British government report.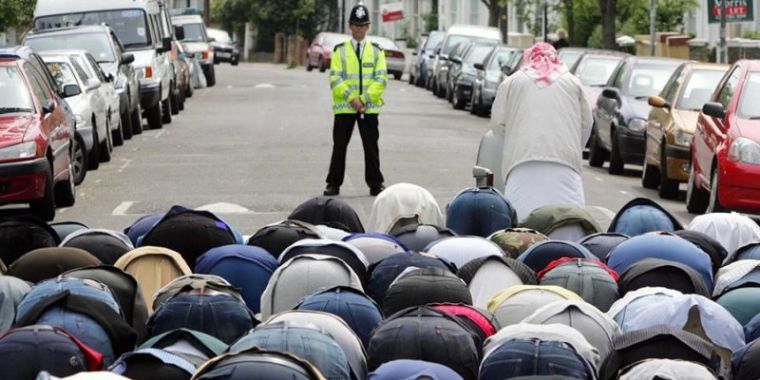 "In some cases these organisations receive hundreds of thousands of pounds a year. This is the main source of their income. Those giving may not know or support the organisations' full agenda," said Home Secretary Amber Rudd as quoted by The Times, which obtained a copy of the secret report.
Rudd said the extremist groups pose as charitable organizations, enabling them to dupe unwitting donors.
He said the government is now working "to encourage people to understand the full aims of the organisations that they give to."
The government has declined to release the full report, raising speculation that it could implicate Saudi Arabia, a key Western ally in the Middle East, as an exporter of extremism, according to Breitbart.
An independent report earlier released by the Henry Jackson Society branded the Wahhabi theocracy in power in Saudi Arabia as "undoubtedly at the top of the list" among sources of foreign funding for Islamic extremism in Britain, Sky News reported.
Tom Wilson, the author of the report, claimed that his research "indicates that some Saudi individuals and foundations have been apparently heavily involved in exporting an illiberal, bigoted Wahhabi ideology."
The report said foreign funds are being used to educate Muslims in "deeply conservative forms of Islam and [provide] highly socially conservative literature and preachers to UK Islamic institutions."
Saudi Arabia's UK embassy called the report "categorically false."
Sir William Patey, former British ambassador to Riyadh, said the kingdom is indeed funding mosques across Europe that have become hotbeds of Islamic extremism, according to Breitbart.
"The Saudis [have] not quite appreciated the impact their funding of a certain brand of Islam is having in the countries in which they do it – it is not just Britain and Europe," Sir William said, speaking at a round-table debate in Parliament.
He said Saudi rulers may not be deliberately funding terrorism, but "they are funding something else, which may down the road lead to individuals being radicalized and becoming fodder for terrorism."