Punched Ref Dies: Ricardo Portillo Dies After Being Punched by Soccer Player (VIDEO)
Punched Ref Dies: Ricardo Portillo Dies After Being Punched by Soccer Player (VIDEO)
A soccer ref has died after being punched by a teenager last month, which caused him to suffer swelling on the brain and fall into a coma, and ultimately led to his death.
The 46-year-old soccer referee, Ricardo Portillo, passed away Saturday at 9:33 p.m. at Intermountain Medical Center, where he remained in a coma after a 17-year-old punched him, according to a press release by the Unified Police Department.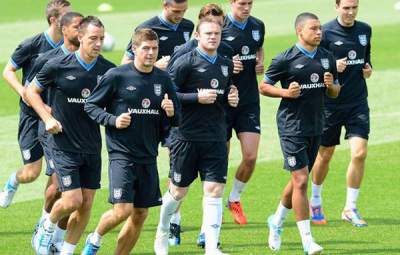 The unnamed teen has not been charged with any crime as yet but remains in a juvenile detention facility.
The press release stated that he will be charged next week: "Formal charges will be screened early next week with the Salt Lake County District Attorney's Office. Since Portillo has passed away additional charges will be screened in connection with his death."
A full autopsy is expected to be carried out as soon as possible.
Portillo was punched during at youth match at Eisenhower Junior High School in Taylorville on April 27. He reportedly saw a goalkeeper pushing another player and issued a "Yellow Card". However, soon after, the outraged teen punched him on his head, as he was jotting down notes in his notebook.
Soon after, the referee reportedly started to vomit blood after feeling dizzy, according to the Salt Lake Tribune.
When paramedics arrived, they initially did not believe that his injures were serious. However, his condition reportedly got worse after he was transported to a hospital.
According to Officer Jason Huggard, the referee was laying on the ground in a fetal position.
"Ricardo was complaining of pain in his face, back and [of] being nauseated. ... He had spit up a small amount of blood in his saliva."
The teen's name has not been revealed because he is still a minor and is booked on suspicion of aggravated assault.
Portillo's devastated family said he had loved soccer even though there was the risk of violence from the players. "It was his passion," said Johana, Portillo's daughter. "We could not tell him no."
Here is a video news report into the referee's death:
Referee Ricardo Portillo died