Razer Blade Gaming Laptop Release Date Arrives, Specs and Features Review: Comes With 3200 x 1800 Touchscreen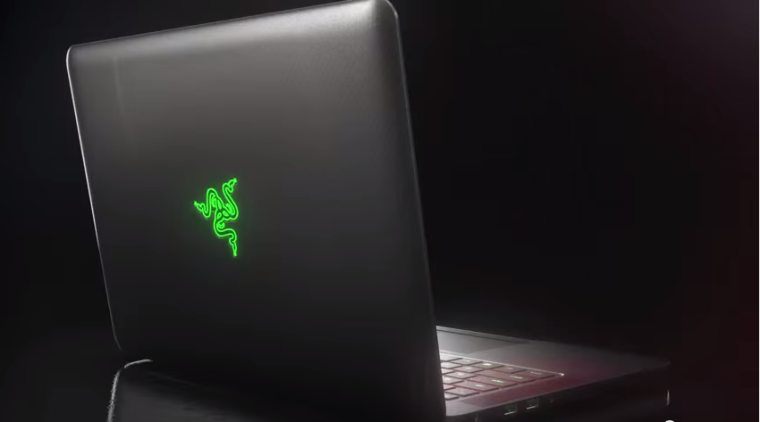 Razer has released a new laptop, the Razer Blade, and this one is boasting a thinner and more attractive look and is possibly powerful enough to play any game.
After numerous attempts Razer may have been successful in creating a more balanced and powerful laptop this time, with its new laptop boasting better specs, a better high-resolution screen and a better graphic chip compared to its predecessors.
The new Razer Blade gaming laptop weighs 4.5 pounds, has a 14-inch aluminum chassis and operates on a quad core 2.6 GHz Intel Core i7 processor with 16 GB of RAM with a maximum sold state storage of up to 512 GB. it comes with a 3200x1800 touchscreen display and a Indium Gallium Zinc Oxide panel powered by the NVIDIA GeForce 970M GPU which runs on Maxwell architecture.
As for the battery life, it remains to be seen if Razer managed to find a way to make sure the touchscreen won't affect the battery's capabilities too much. They have swapped their old batteries with NVIDIA's Optimus technology and paired with the 70Wh Lithium ion polymer battery.
For gamers who are interested in getting their hands on this, the Razer Blade laptop is available to order on Microsoft Store and on Razer's online store or they can wait until the laptop appears on Microsoft Stores come Feb. 16. The starting price has been set for $2,199.
For those who might find themselves a little strapped for cash, they could consider the more affordable model being released by Razer at $200 less.
The other version is available with a non-touch full HD configuration and comes with an 8GB system memory and an In-Plane Switching or IPS display that comes with a 1920 x 1080 resolution.
It also comes with good color reproduction, an anti-glare matte finish, wide viewing angles and is still able to play most games at maximum setting even with half the RAM and a lower resolution.