'Riverdale' Season 3: Archie Will Meet a New Nemesis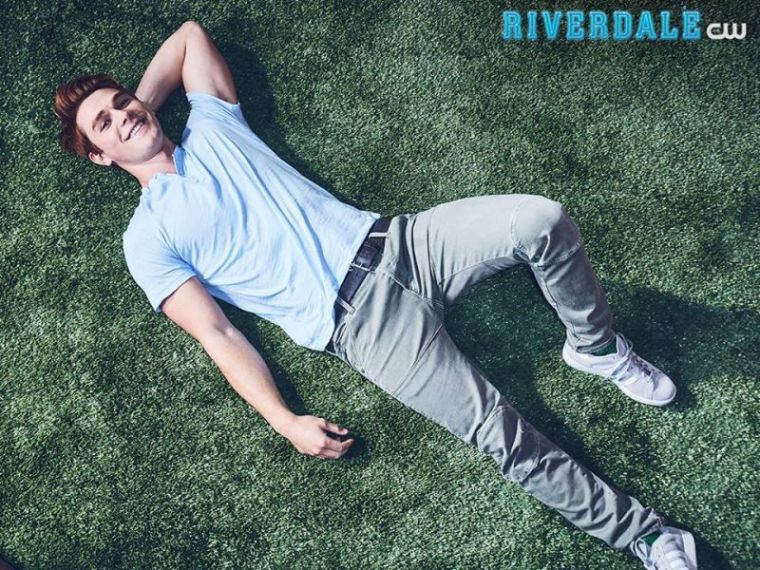 Archie Andrews (KJ Apa) will be in further trouble when "Riverdale" returns for season 3 due to the arrival of a new character that aims to make his life more difficult.
During the show's panel at the 2018 San Diego Comic-Con on Sunday, The CW drama revealed that "The Artist" star Penelope Ann Miller will be added to the cast roster to portray the role of Riverdale District Attorney Ms. Wright.
Based on the events that took place at the end of season 2, Ms. Wright will be the prosecuting lawyer who will be in charge of Archie's murder case after he was framed by Hiram Lodge (Mark Consuelos) for the death of a Shadow Lake resident named Cassidy. The character will reportedly do everything that she can to paint Archie as a dangerous sociopath who has no qualms about killing someone.
"Season three, first episode starts off Archie's on trial for the murder of Cassidy. We'll see if he's going to go away or if he's not going to go away," Apa said during the show's panel hosted by Consuelo's real-life wife, Kelly Ripa, as reported by Entertainment Tonight.
However, aside from Archie's trial, the cast and showrunner Roberto Aguirre-Sacasa also told the audience in Hall H that there are a lot of things to look forward to in the show's third season. One of which is the characters' less complicated problem — schoolwork.
"It's junior year, it's the first time they're thinking of college and we're going to try to infuse this season with a lot more high school stuff," Roberto-Sacasa said, as reported by The Hollywood Reporter, adding,"We're going to talk about the SATs, applying to colleges, advisers, extracurriculars, etc."
In addition, actor Cole Sprouse said that his character Jughead's mother and sister Jellybean will be finally introduced in the show this season. The CW will air the premiere of "Riverdale" season 3 on Wednesday, Oct. 10, at 8 p.m. EDT.