Robert Pattinson, Dylan Penn Not 'Boyfriend, Girlfriend;' Model's Friends Fear Heartbreak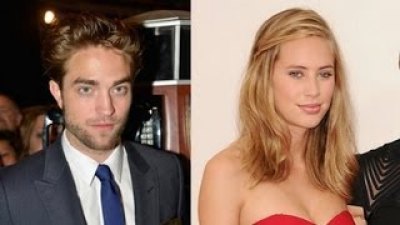 Robert Pattinson and Dylan Penn are reportedly not in a relationship despite reports claiming otherwise, and sources claim the pair is just casually dating.
In September Pattinson, 27, became linked to Penn, 23, after they were photographed enjoying a night out together in Hollywood. While gossip sites claim they are involved in a relationship, a new report insists they are not yet serious.
"[They aren't] boyfriend and girlfriend," a source told E! News before clarifying that what they have "is a romance."
In October Pattinson reportedly reunited with his ex-girlfriend, Kristen Stewart, whom he split up with after five-years of dating, in May. The "Twilight" stars are believed to have met for a Dog date for their pets Bear and Bernie and fans have begun speculating the possibility of a reconciliation.
Friends close to Penn, who is the daughter of actress Robin Wright and Academy Award-winning actor Sean Penn, are said to be concerned about her alleged romantic involvement with Pattinson.
"We are all hoping he is the one for her and does not break her heart, because she is such a lovely and sweet person," a friend of Penn's told RadarOnline.com. "She is a real beauty, so I would definitely say she is in his league if not even higher."
Penn, who is a Hollywood model and aspiring Screenwriter, is believed to have attended Marin Academy in Northern California. A source claims that ironically she is a longtime fan of "Twilight," which is the 2008 film which brought Pattinson and Stewart together for the first time.
"She was a massive fan of Twilight, so she will be the envy of all of her friends after landing Edward Cullen," the insider revealed.
Penn and the British actor are yet to publicly address romance rumors, however various sources claim the pair is very fond of each other.
"They've been dating a month or two," a source close to Pattinson told People magazine in September. "He's crazy about her."