Ronda Rousey Fight News: UFC President Dana White Says 'Rowdy' Will Fight for Title upon Comeback, Possibly in First NY Event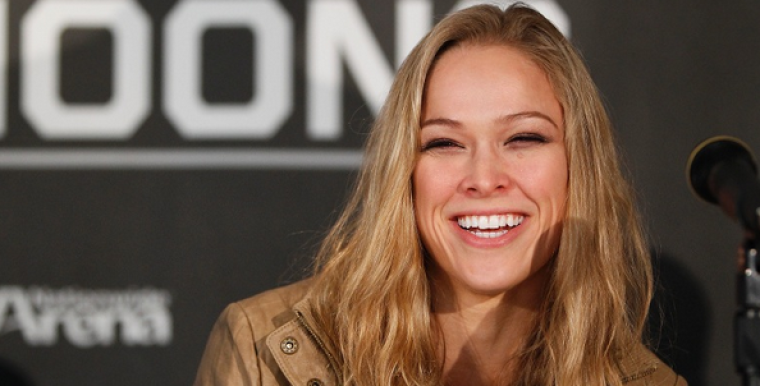 UFC president Dana White has spoken up about the much-awaited return of UFC bantamweight queen Ronda Rousey.
"Rowdy" has been on the sidelines since UFC 193 last November 2015, after she experienced her first professional mixed martial arts career loss via second round knockout, in the hands of former champion Holly Holm.
Since then, Rousey has kept herself out of the public eye, but made several television appearances. One of which was during an episode of "Ellen" in February, where she revealed to have contemplated suicide after her loss to Holm.
Speaking to the cameras of TMZ early this year, Rousey also stated her intent to return before the end of 2016. But on Sunday's episode of ESPN's Beadle and Shelburn podcasts (as reported by FOX Sports), White confirmed that Rousey would be getting an immediate title shot upon her return.
As for when, he says the UFC is targeting Rousey's return for their first event in New York City: UFC 205 on November 12th.
"She's definitely part of the discussion (for New York) and she will fight whoever has that belt when she comes back," he said.
Rousey was originally slated to make a return in time for UFC 200 this July, after serving her six-month medical suspension after UFC 193. However, it was forced to be pushed back, due to some delays in the filming of the "Road House" remake, where she holds the starring role.
As for the current title picture in the women's bantamweight division, champion Miesha Tate will be fighting Amanda Nunes at UFC 200, where she will be defending her title for the first time. White has already plotted the possible scenario, where he foresees a third fight between bitter rivals Rousey and Tate may happen.
"Miesha, she's fighting Amanda Nunes, who's very, very tough, so if anything crazy happens and she came out of that fight with a quick win, 100 percent healthy she could turn around and fight again and then fight Ronda."