Ronda Rousey News: New York State Governor Andrew Cuomo Wants Rousey to Be Part of First UFC Card in NYC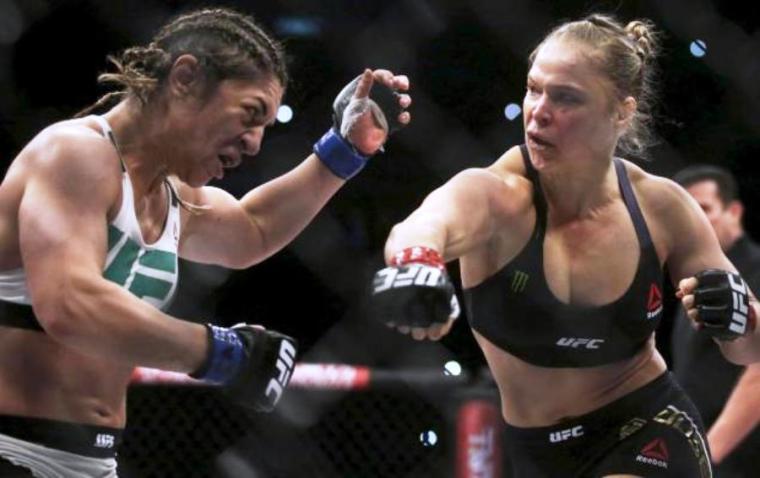 New York State Governor Andrew Cuomo wants former UFC bantamweight champion Ronda Rousey to headline the company's first event in New York.
The UFC is slated to put up their first fight card in the Big Apple since 1997, after the ban on professional mixed martial arts was lifted last March 22nd, through a bill passed in the New York State Assembly.
Gov. Cuomo made it all official by signing the bill last April 14th, and in turn, the UFC announced that their first card in NYC would be UFC 205 on November 12th, at the Madison Square Garden.
The UFC's Chief Executive Officer Lorenzo Fertitta promised a "historic, monumental moment" for mixed martial arts fans in their first event at the Garden.
"Our commitment to bringing incredible live events to New York starts immediately, as we've planned a major pay-per-view event at Madison Square Garden on Nov. 12," Fertitta said in a report by the New York Post.
Rousey was part of the list of the few fighters who helped lobby for the legalization of professional mixed martial arts fights in New York. Now that it has all come to fruition, Gov. Cuomo is expecting for "Rowdy" to be part of the UFC's maiden event in his state.
"If Ronda Rousey fought in Madison Square Garden, that would be a hell of an event. I would call in to reserve my seat right now," Gov. Cuomo said.
For their part, the UFC is likely headed towards the direction of "Rowdy" fighting in the company's debut event in New York.
In a report by FOX Sports, company president Dana White says they are considering Rousey for the New York card, but confirmed that she will be getting an immediate title shot upon her return.
"She's definitely part of the discussion (for New York) and she will fight whoever has that belt when she comes back," White said.