Ronda Rousey vs. Cyborg Justino: 'Cyborg' Claims Fans Would Love To See Her Fight Rousey When Former Champ Gets Back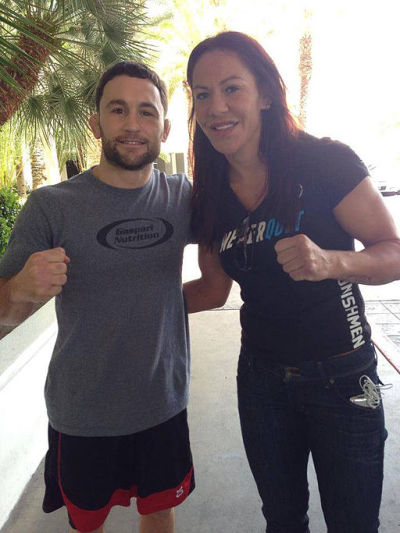 Former Strikeforce Featherweight champion and current Invicta FC featherweight champion Cristiane "Cyborg" Justino spoke about her long-time rival Ronda Rousey once again.
Last March, Cyborg confirmed that she would indeed by fighting in the UFC, finally, after years of bickering with Rousey, when the latter held the belt from 2013-2015. She is slated to make her Octagon debut at UFC 198 in May against Leslie Smith.
While she is currently tasked to face a different opponent for now, Justino has kept Rousey in her mind. She has, however, taken a softer stance towards her long-time on paper rival, keeping the hostilities aside as of late.
Early this month, Cyborg even went on to declare that "Rowdy" would be able to reclaim the title she once held. "Sometimes we lose to see new things, lessons as athlete or human being. I believe she can be champion again. I think so," an excerpt of her statement reads.
With less than a month until her first UFC fight, Cyborg once again spoke about Rousey in a more positive tone, stating she believes that fans would still want to see the two women face each other in the near future.
"I think when Ronda comes back to fight, all of the fans want to watch me fight her. She has talked about me in the past, she has pushed the idea of this fight, but after that said I had to make 135lbs to fight her, because she knew it was impossible for me," Justino said in an interview with Bloody Elbow.
For her part, Rousey has kept herself in the sidelines since her devastating loss to former champion Holly Holm last November 15th at UFC 193 in Melbourne, Australia. After her sensational second round head kick knockout loss, Rousey has yet to speak about her return fight.
She was originally planned to make a return at UFC 200 in July, but circumstances surrounding her film career have prevented her to do so.
As for Cyborg, if a fight against Rousey does materialize, she would want it at a 140-pound catchweight.